VCard
Emma Connolly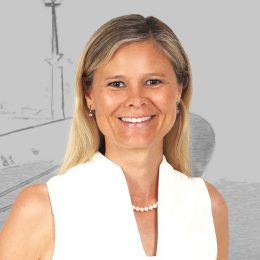 Phone: 61 7 4031 4711
Email: emma@bwamarine.com
I have over a decade's experience specialising in insurance, transport and maritime related matters.
I provide advice on marine insurance, salvage claims, ship and cargo damage claims, personal injury claims, carriage of goods, charterparties and charterparty disputes, terminal and other transport contracts, ship sale and purchase and statutory prosecutions. I am skilled in drafting and negotiating a variety of transport related contracts and providing clients advice on both commercial and legal risks.
Following my admission to legal practice, I spent a number of years working in Europe specialising in marine cargo claims and the provision of advice with respect to terminal and other transport related agreements.
I believe that immediate response can be critical to gaining an optimal result for clients which is why our team is available 24 hours a day.
I act for shipowners, stevedoring companies, marine administrators, terminal operators, port authorities and other transport intermediaries and their insurers throughout Northern Australia and the Pacific Islands region.
Our firm is a correspondent for the Member Clubs of the International Group of Protection & Indemnity Clubs, and I also act for hull and machinery and other marine insurers.
I graduated from the University of Tasmania with a Bachelor of Arts and Laws and completed a Post Graduate Diploma in Maritime Law in London.