VCard
Rosemary Gibson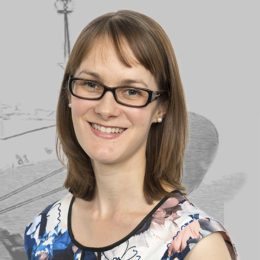 Phone: +61 7 3231 8866
Email: rgibson@thymac.com.au
I am an Associate in Thynne + Macartney's Maritime & Transport Group and have over five years' experience in commercial litigation and dispute resolution. My expertise is in marine and shipping claims. I believe in providing clients with practical advice and recommending a clear path forward.
I can help clients discover the most effective solution in the event of cargo and wharf damage claims, ship groundings, charterparty disputes, marine pollution incidents and marine insurance claims. Recently I acted on behalf of the shipowners in the high profile litigation concerning the vessel the "Shen Neng 1". I also have experience in insurance law generally including heavy road transport insurance and personal injury.
As an adjunct to my legal work, in 2014 and 2015 I undertook academic research for Dr Sarah Derrington, Dean of UQ TC Beirne School of Law, particularly in relation to the second edition of The Law and Practice of Admiralty Matters. In 2008 and 2009 I was a Research Assistant to Dr Michael White QC, an Adjunct Professor at T.C. Beirne School of Law, Centre for Marine Studies (previously Executive Director of the Centre for Maritime Law), particularly in relation to the publication Australian Offshore Laws. In 2010, I was an Associate to the Honourable Justice R. N. Chesterman RFD.
I currently act for a range of international P&I Clubs as well as local insurers.
I hold a Bachelor of Laws (Hons) and a Bachelor of Arts, as well as a Master of Laws in marine and shipping law, from the University of Queensland.  I was admitted to practice in 2011.
I am a member of the Maritime Law Association of Australia & New Zealand (MLAANZ), Australian Insurance Law Association, Association for Women in Insurance, Women's International Shipping and Trading Association and Young Shipping Australia.
I am currently the secretary of the Queensland branch of MLAANZ.