VCard
Sandra Camilleri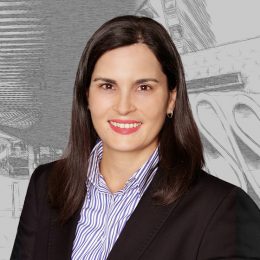 Phone: +61 7 3231 8806
Email: scamilleri@thymac.com.au
I believe in practical commercial solutions that give clients a better way forward for their business.
I am a Senior Associate in the Business Advisory and Dispute Resolution Group specialising in commercial litigation, including contractual, competition and consumer law (formerly trade practices) and company disputes. I also have experience in banking and finance litigation and insolvency.
I have extensive experience in the Federal Court of Australia and have also acted in a number of cross-jurisdictional matters in the Supreme Courts of Victoria, New South Wales and the Northern Territory.
I can offer clients a different perspective from my international experience having worked in London for a number of years both in private practice and for an international corporation.
I have acted for a range of clients, including small and medium sized enterprises, financiers, international corporations, liquidators, receivers and voluntary administrators.
Bachelor of Laws (Honours) and Bachelor of Arts.