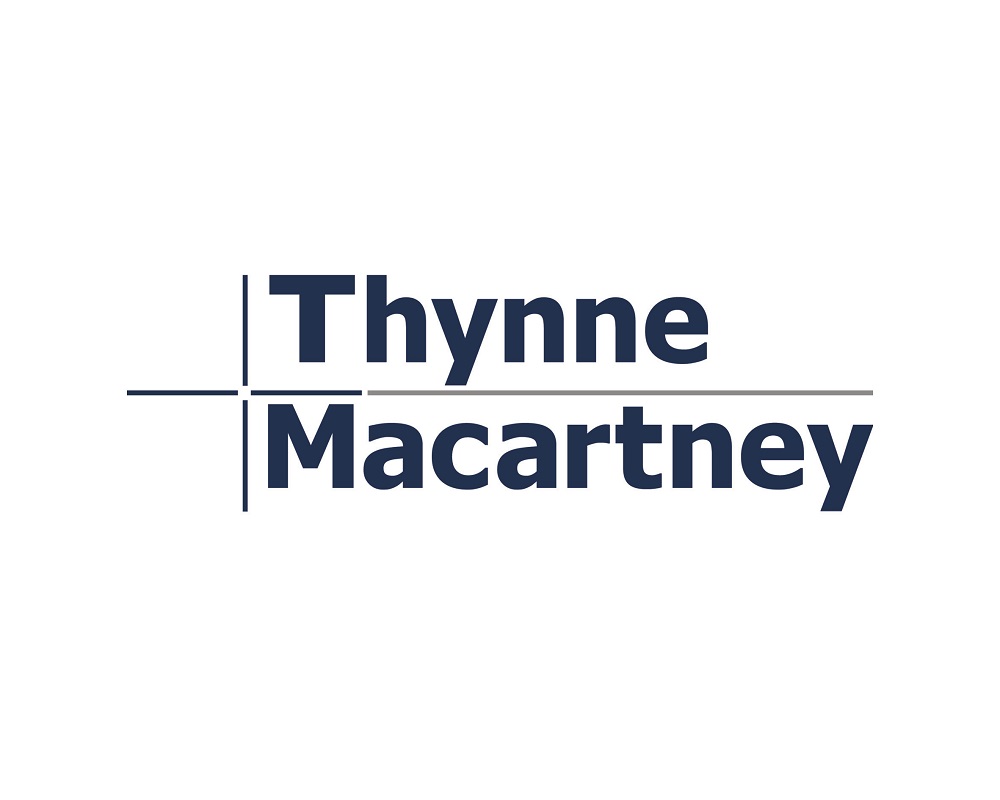 As a boutique top tier law firm with offices in Brisbane and Sydney, Thynne + Macartney is setting a new strategic course with plans to expand further into Sydney.
"The firm began its move in a new strategic direction with the dissolution of the Kennedy Strang Legal Group late last year," said Chairman of Partners, Mr Bill Loughnan.
"Discontinuing the KSLG alliance was a mutual and strategic decision between the four participating firms and was taken to allow all of us to pursue new goals and opportunities. The legal landscape in Australia has changed dramatically since the GFC and is still rapidly changing. Firms need to be constantly re-evaluating their strategy and direction."
"As one member of the KSLG alliance, we were in the position of not being a truly national firm nor a stand-alone, independent firm.  We saw this as stifling our potential for growth, particularly beyond Queensland and in the vast majority of practice areas where we did not have synergies with the KSLG alliance."
"Like Kemp Strang, we share ambitions of expanding to, and growing in, other Australian markets, but unlike Kemp Strang we are targeting, for the most part, different areas of work using a very different business model."
"We strongly believe that alone we will be better positioned to align ourselves with our clients' needs and take advantage of the opportunities that will inevitably present themselves given our market leading expertise which is available at a fraction of the cost of our competitors in an increasing number of key geographical markets in which our clients operate."
"Unfortunately, this divergence in strategy has meant we have taken the decision to bid an amicable farewell to banking and finance partners, Glen Williams and Paul Wong, who will join Kemp Strang in their new Brisbane office."
"We have identified areas of Glen's and Paul's practices, namely the commercial dispute resolution and insolvency practice led by Marc Maskell, Partner, which align with our strategic objectives and will continue to service these areas."
"Going forward, we will focus our resources on our key pillars of specialisation in Agribusiness, Media, Maritime and Transport, and Insurance.  We will also work hard to grow the markets we already service well based in Queensland, Northern Australia and Sydney."
"This move is obviously not at the expense of our large private clients practice and our successful property, construction, commercial, dispute resolution and insolvency practices. We believe these measures will promote growth in these areas, including Sydney."
"Our Agribusiness, Media, Maritime and Transport, and Insurance groups already enjoy market leading reputations in Queensland. We see Sydney in particular as the platform for continued growth in these areas."
"We believe that Thynne + Macartney's current size and structure is a real advantage.  It gives us great flexibility to respond quickly to the needs of the markets we want to service as well as individual clients.  It also allows us to provide clients with access to some of the most experienced partners in their field in Australia at some of the most competitive rates," Mr Loughnan said.
This information is intended to provide a general summary only and should not be relied on as a substitute for legal advice.