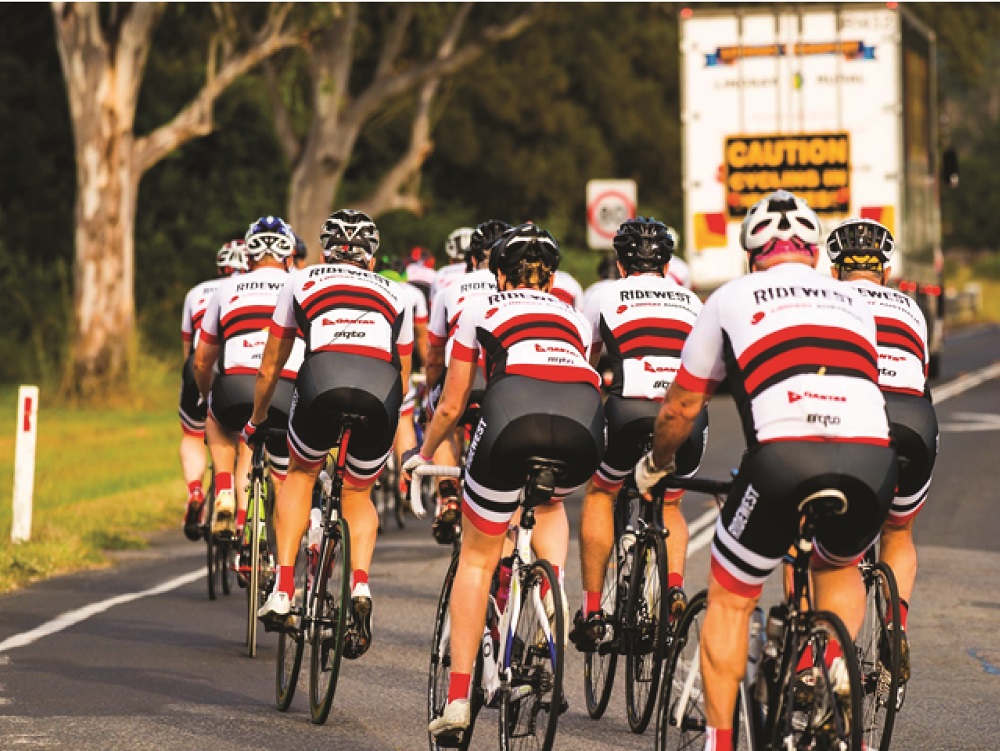 Thynne + Macartney is taking part in RideWest from 6-13 May to help break down barriers to accessing mental health services in rural and remote areas. RideWest is a gruelling boutique charity bike ride from Brisbane to Longreach covering 1,237kms benefiting the Royal Flying Doctors mental health services.
"As lawyers to rural communities we have often seen the stress caused by financial hardship, isolation and the challenges of on-going drought, floods and fire in different rural regions. The link between stress and mental health issues is well known," said Bill Loughnan, Head of Thynne + Macartney's Agribusiness Group.
Mark Winn, one of the firm's commercial litigation partners and Hannah Byrne, an agribusiness lawyer, will be breaking new ground for the firm and taking the opportunity to explore some of Queensland's most remote outback regions on the back of a bike.
Mental health in remote and rural communities is a cause very close to Hannah Byrne's heart.
"I know people who have suffered from mental health issues and have seen the long term impact this can have not only on the individual but on their families. I believe that by supporting and participating in events like these we can help provide more support and resources to people in the rural community who need it most," Hannah said.
Hannah also has a history with rural Australia.
"Rural communities have a personal significance for me. I have a family background in agriculture and rural life, so being able to help communities in rural and remote Queensland move forward with their mental health programs is also important to me. Having the opportunity to spend some time on the road visiting communities and raising awareness between Brisbane and Longreach will be a very special experience," Hannah said.
Mark is a keen cyclist and has participated in tough challenges of this kind before.
"I like to test my limits in events like this," Mark said. "Like Hannah, I have also known people with mental health and developmental issues, so supporting events like RideWest that allow us to share knowledge, change people's perspectives and give people with mental health issues more control in their lives is important to me. I know it's possible to give the people with these challenges more freedom, we just need to provide the resources. That is what this ride is about for me."
All RideWest participants are required to fundraise $5,000 each as well as covering all the costs of the ride including accommodation, food, support team and bike transport, so participating is a significant commitment. However, it is one that Thynne + Macartney considers very worthwhile.
"We are happy to sponsor Mark and Hannah for the costs of participating and also to give them all the support they need with the fundraising. As a firm with one of the largest Agribusiness practices in Queensland, we have strong and long-standing links with the rural community. We have been helping rural clients move forward in all aspects of their lives over multiple generations and RideWest gives us another opportunity to support them," Bill Loughnan said.
To donate to Mark and Hannah's fundraising totals, please click here
This information is intended to provide a general summary only and should not be relied on as a substitute for legal advice.