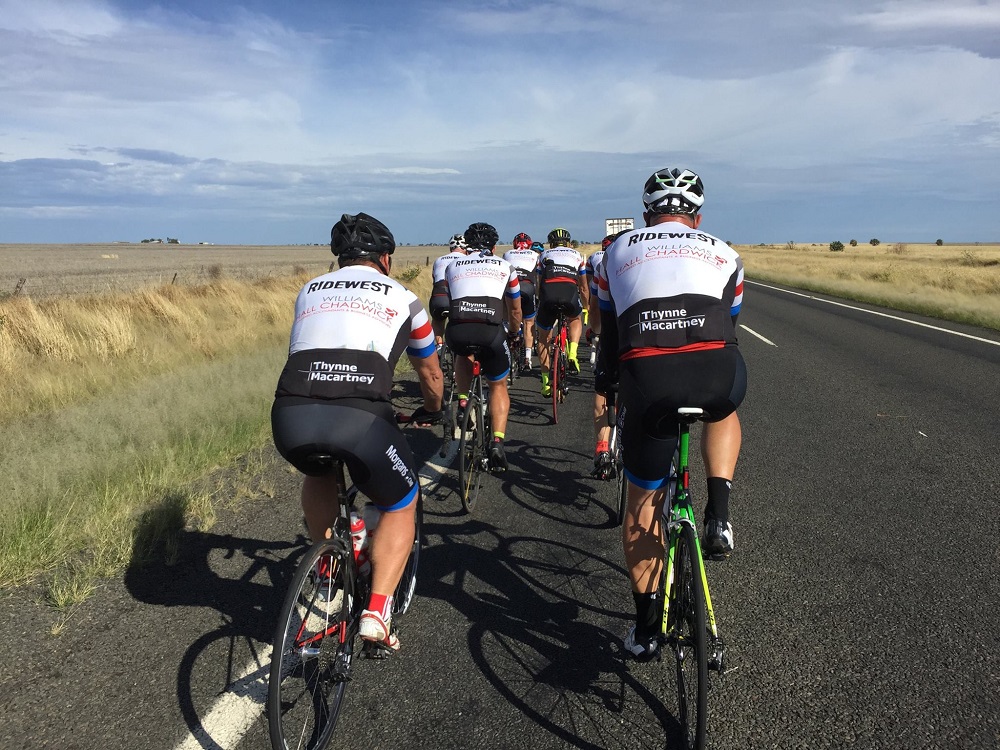 The partners and staff of Thynne + Macartney wish Mark Winn and Hannah Byrne all the best as they set off on the first leg of RideWest this morning from Amberley Air Base to Oakey, a trip of 133km.
In each town they pass through, the riders will spend some time with the locals fundraising for the Royal Flying Doctors mental health program for rural and remote areas.
Tomorrow (Saturday, 7 May) 
Tomorrow Mark and Hannah will continue the ride from Oakey to Chinchilla, another 159km.
Sunday, 8 May
On Mothers Day, our cylists will conclude the weekend's riding travelling from Chinchilla to Roma, a distance of 210km.
We will post further information about the route from Monday, 9 May until the race concludes next Thursday, 12 May. Mark and Hannah have also promised daily updates as they complete their 1,237km challenge through outback Queensland.
Our riders have a combined fundraising target of $10,000. To donate to their fundraising efforts, please click here.
The organisers of RideWest will be posting pictures and commentary about the ride on their social media sites and website. To follow the action, please use the links below:
This information is intended to provide a general summary only and should not be relied on as a substitute for legal advice.