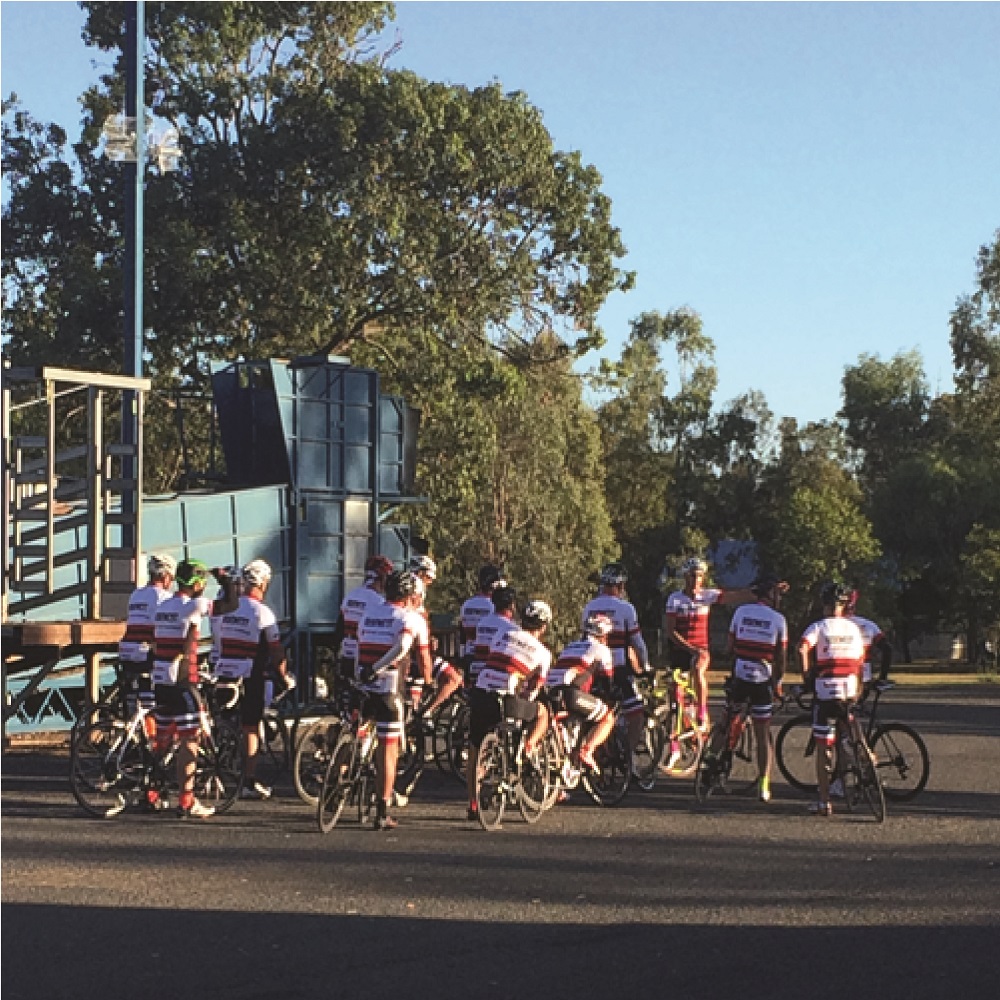 Mark Winn and Hannah Byrne are on the Roma to Mitchell leg today after an eventful weekend riding from Oakey to Chinchilla.
Hannah has sent through a report and photos from the road:
We are three days down and have made it to Roma. Pretty good conditions so far except for the last 40km into Roma today – there was a pretty brutal headwind and most of the ride into Roma was uphill!
Mark is riding well and had survived all three days.
I, on the other hand, have been off the bike since mid way through Saturday. I've done something to my shoulder which has taken me off the bike and put me into a support role instead. Decided a rest day today might do me some good and have managed to get a physio appointment in Roma tomorrow morning so it's looking like at least another day off the bike for me which is incredibly disappointing.
On the plus side I've had the opportunity to sit in the support vehicles and the Lindsay Bros truck and experience the huge effort that those guys go through to make the ride as safe as possible. It's amazing!
Another plus of not riding is I have taken a few good photos which I will send through shortly.
We had a function here at Roma tonight. Todd and Melissa Wathen, and Helen Golden came in for a drink. I also met John Nolan and his son Scott.
Aside from the shoulder issues, it's been a great first three days.
Cheers, Hannah
To donate to Mark and Hannah's fundraising efforts for RideWest, please click here.
This information is intended to provide a general summary only and should not be relied on as a substitute for legal advice.