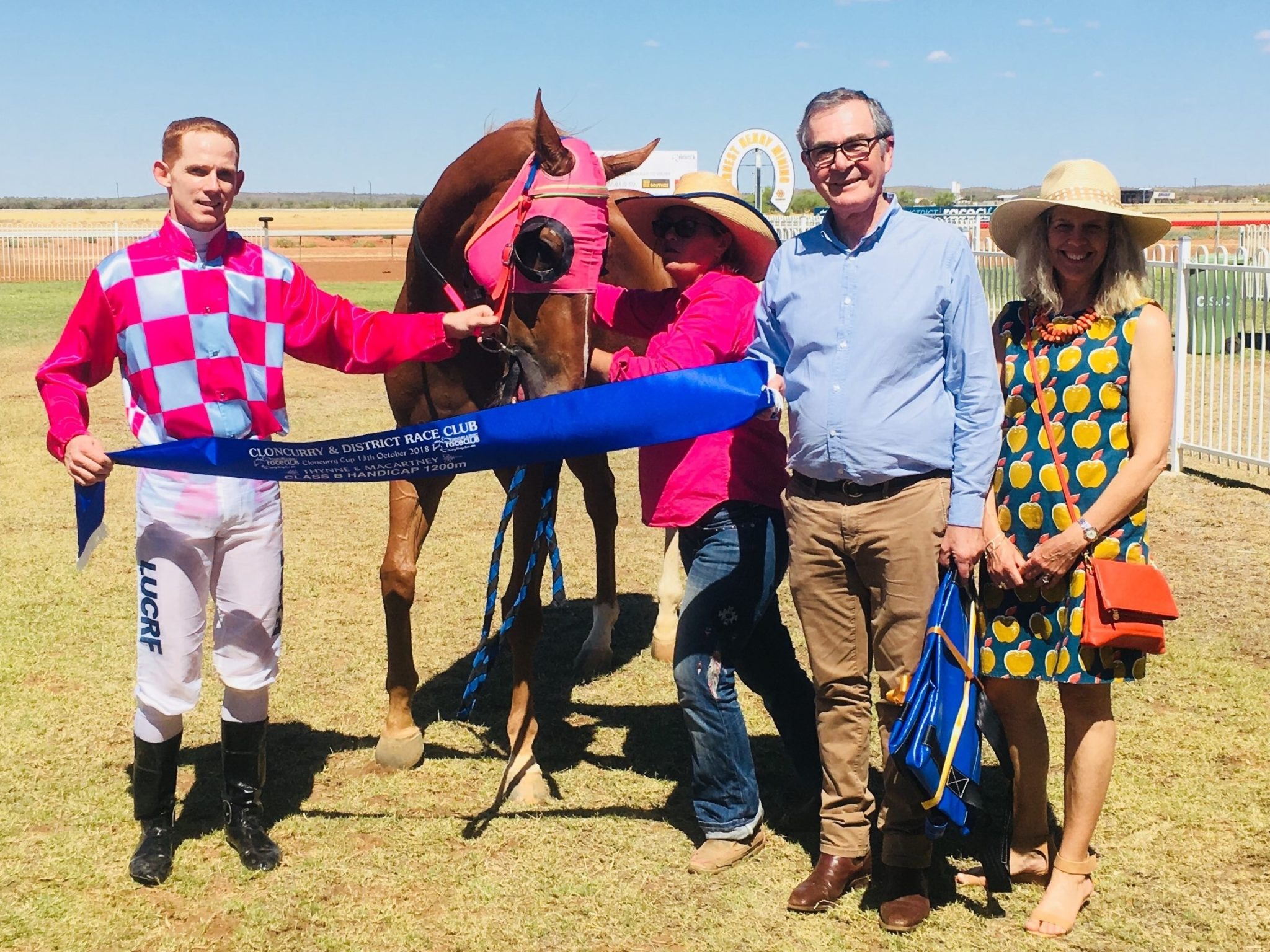 With a good crowd in attendance, the 2018 Cloncurry Cup Race Day was held last Saturday 13 October. The five race card event, included the Thynne + Macartney Handicap, won by half a length by the handy Who Am I. Peter Kenny, Partner and joint head of our Agribusiness Group, represented the firm, presenting the winning sash to trainer Tanya Parry and jockey Dan Ballard.
This is the second year in a row that the firm has sponsored a race on Cloncurry's big race day. Many of our clients live in that part of Queensland, so we were delighted to again have the opportunity to give something back to the community who have been such good supporters of the firm.
This information is intended to provide a general summary only and should not be relied on as a substitute for legal advice.