Thynne + Macartney fosters a culture of social enterprise and community mindedness in the workplace and our staff are encouraged to play an active role participating in their own communities.
Our partners and lawyers are active members and participants in associations and industry groups with the objective of promoting and shaping the future of Queensland, including the:
Queensland Property Council,
the Urban Development Institute of Australia,
the Queensland Environment Law Association,
AgForce,
Queensland Law Society.
Gallipoli Medical Research Foundation Discovery Partner
Since 2016, Thynne + Macartney has been a proud Discovery Partner of the Gallipoli Medical Research Foundation (GMRF) and contributed $100,000 to facilitate innovative and life-changing medical research to prevent, cure or lessen the impact of diseases, such as Post-Traumatic Stress Disorder (PTSD) and liver cancer, that affect the veteran and broader Australian community.
It is more than just giving back to the community.
One of our founders, Andrew Thynne, was Chairman of the Recruiting Committee during World War I and played an instrumental role in the beginnings of Anzac Day.
Discovery Grant
Annual recipients of Thynne + Macartney's Discovery Grant are given the opportunity to convert their innovative ideas to improve outcomes for patients and carers into reality. Since 2016, Thynne + Macartney have been part of the following projects which have changes lives.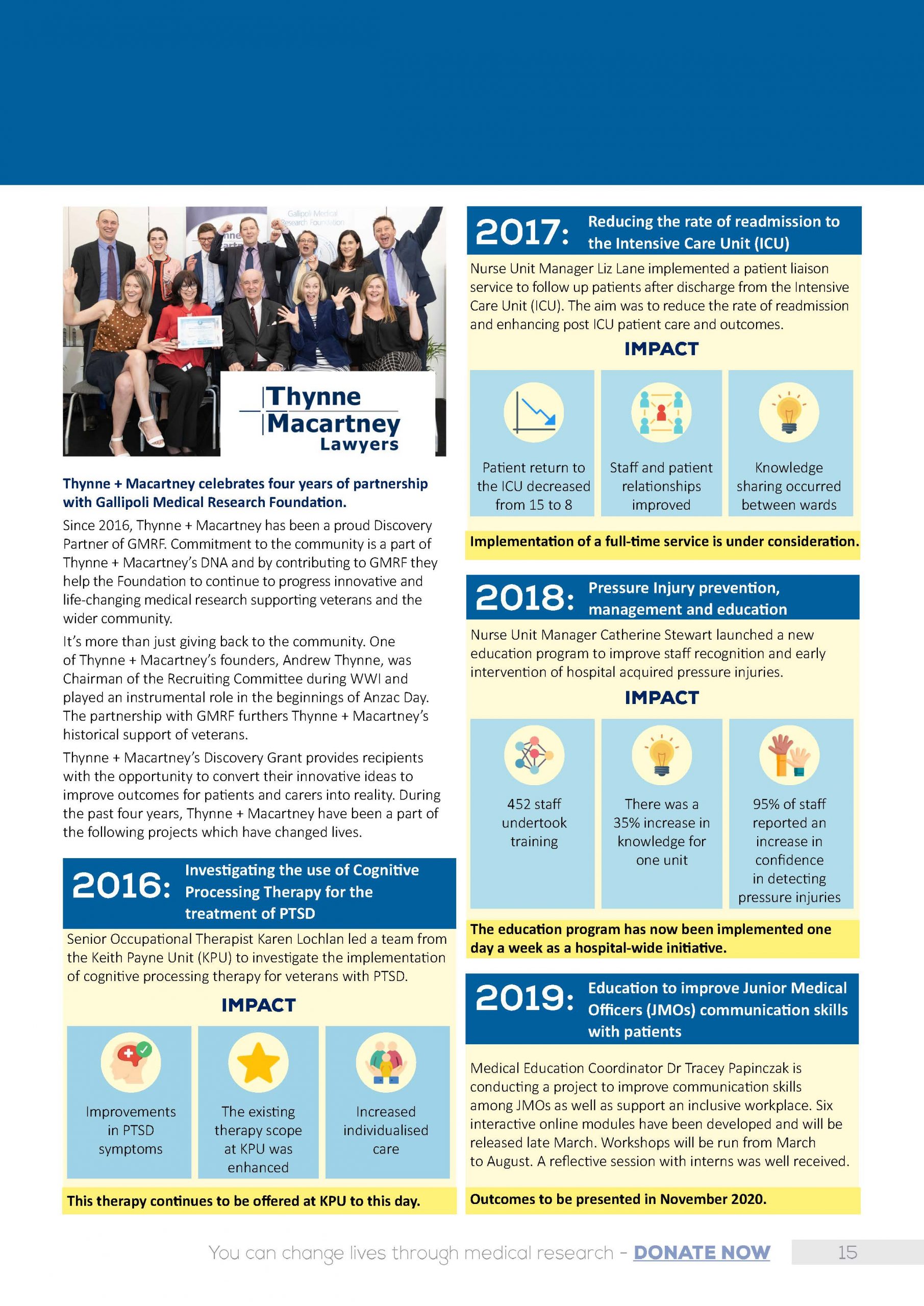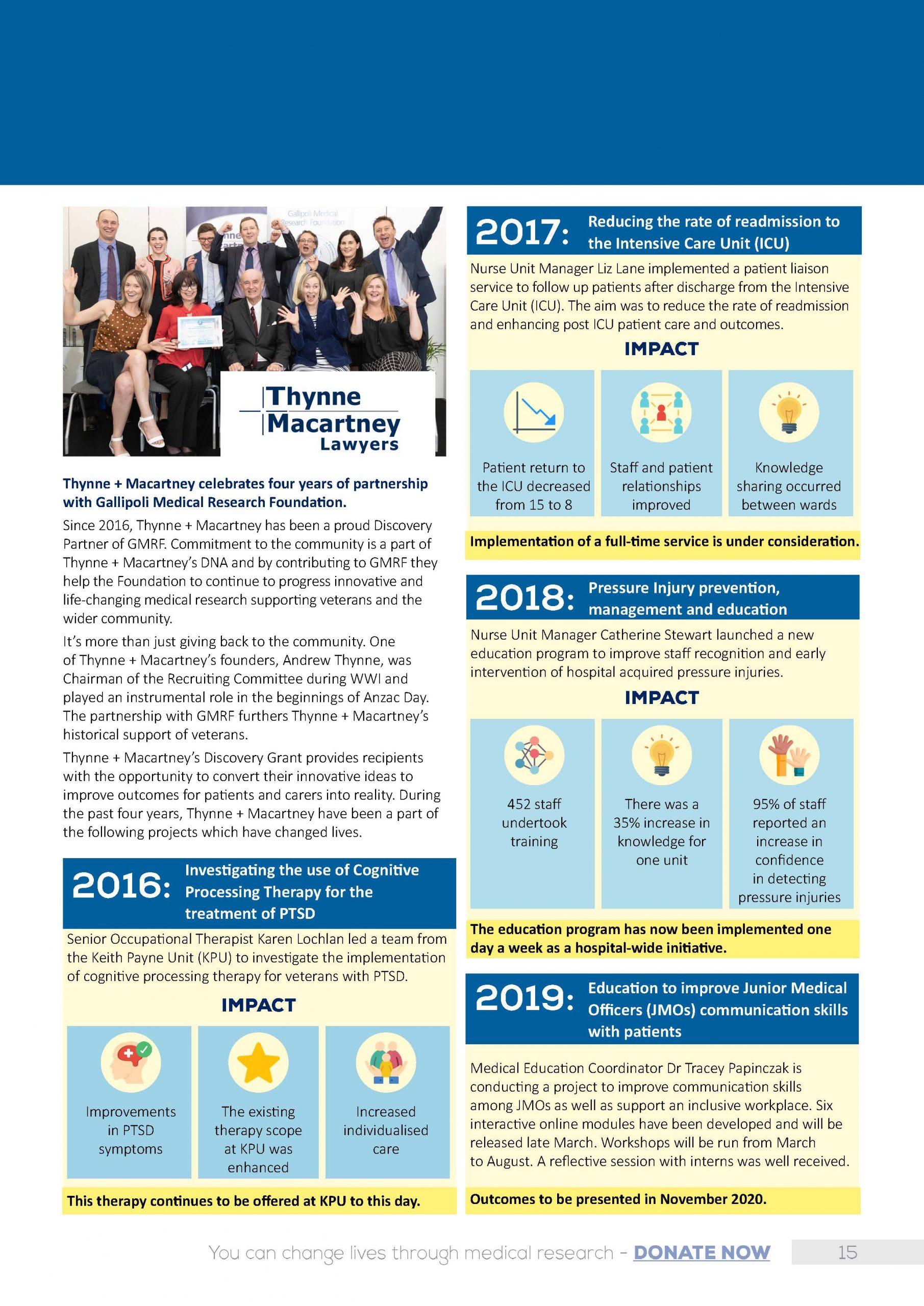 2016: Senior Occupational Therapist Karen Lochlan led a team to investigate the implementation of cognitive processing therapy treatment for veterans with PTSD. Improvements in PTSD symptoms were found and the therapy continues to be offered to this day.
2017: Nurse Unit Manager Liz Lane implemented a patient liaison service to follow up patients after discharge from the Intensive Care Unit (ICU). Patient return to the ICU decreased from 15 to 8 and staff-patient relationships improved. Implementation of a full-time service is under consideration
2018: Nurse Unit Manager Catherine Steward launched a new education program to improve staff recognition and early intervention of hospital acquired pressure injuries. With 452 staff undergoing training, there was a 35% increase in knowledge and 9% of staff reported an increase in confidence in detecting pressure injuries. The program has now been implemented one day a week as a hospital-wide initiative.
2019: Medical Educational Coordinator Dr Tracey Papinczak is currently conducting a project to improve communication skills among junior medical officers with patients