About Karen
Assisting families when they are often at their most vulnerable, Karen takes the time to understand each unique situation and work with clients through issues that can be complex, delicate and contentious.
As a partner in Thynne + Macartney's Private Client team, Karen has over 17 years' experience in succession law specialising in estate related litigation.
An experienced litigator, she has conducted numerous family provision applications, challenges to the validity of wills, litigation involving equitable relief and trust litigation. Her experience includes applications to the Queensland Civil and Administrative Tribunal (QCAT) and the Supreme Court relating to Enduring Powers of Attorney and the appointment of guardians and administrators for persons without capacity.
Karen also has substantial experience in estate administration and estate planning helping clients including individuals, private and public companies, trustee companies, accountants, financial advisers, charities, and other legal firms and their clients.
Thynne & Macartney's leading Wills & Estates team offers a number of cost-effective ways for clients to prepare or update their Wills and estate plans, and also help executors and beneficiaries in the administration of estates.
With considerable training, skills and experience in alternative dispute resolution, such as mediation and collaborative law, Karen helps guide clients to explore and understand alternative ways to resolve disputes prior to litigation. Most of my matters are resolved at a mediation.
Recently, Karen has been involved in a number of cases leading to reported decisions, including:
Karen has acted as an expert witness on matters concerning good practice in Queensland succession law.
Committed to the education of the legal profession, Karen has been a lecturer at the University of Queensland's (UQ) undergraduate Succession Law program for many years and teach components of UQ's Master of Laws estate litigation and estate planning subjects.
She is a regular speaker and presenter at professional development seminars and conferences conducted by the Queensland Law Society and other continuing legal education providers.
Accreditation
Karen is one of only 43 Queensland Law Society Accredited Specialists in succession law and was awarded Highest Achiever for the assessment jointly with another practitioner.
She also services on the QLS Succession Law Committee as well as the QLS Succession Law Specialist Accreditation Committee.
Thynne + Macartney's Wills + Estates team has two accredited specialists.
Accredited specialists are lawyers who have successfully completed an advanced, peer-reviewed assessment program specific to their area of expertise, demonstrating their high level of knowledge and skills in that area.
Only lawyers, not law practices, can be accredited specialists.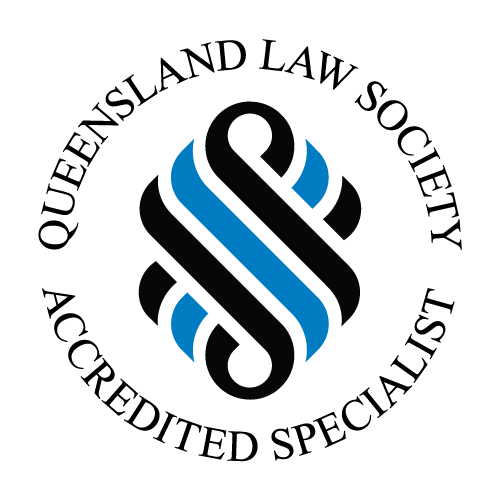 © Queensland Law Society Incorporated 2021
Awards & Recognition
Best Lawyers Australia
Trusts & Estates (2018-2022)
Wealth Management & Succession Planning Practice (2018-2022)
Doyle's Guide Queensland
Wills & Estates Litigation - Preeminant (2020-2021), Leading (2017-2019), Recommended (2016)
Wills, Estates & Succession Planning - Recommended (2017-2021)
Qualifications
Accredited Specialist in Succession Law - Queensland Law Society
Collaborative Law training -  University of Technology, Sydney
Mediators Course - Bond University
Admitted as a solicitor in the Supreme Court of Queensland in February 2004
Masters of Law - Queensland University of Technology
Bachelor of Laws / Bachelor of Arts (Journalism) - Queensland University of Technology
Before undertaking her Articles at Thynne + Macartney, Karen served as an associate to Judge O'Sullivan in the District Court.
Memberships & Appointments
Queensland Collaborative Law
Relevant Experience
Estate Litigation