VCard
Cameron Solley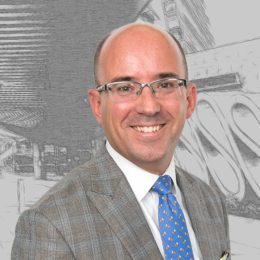 Phone: +61 7 3231 8868
Email: csolley@thymac.com.au
I have 20 years' experience and am a litigation specialist, having practiced in Australia and the UK in the areas of professional risks, public and products liability, personal injury, and sports, leisure & tourism.
I believe in settling claims in the best interests of my clients and avoiding protracted litigation so professionals can move forward with their careers and their lives without limitations.
I help clients find their way through the complexities of claims and litigations brought against professionals, as well as employment practices claims including unfair dismissal actions, workplace harassment and discrimination complaints. I also provide specialist insurance policy advice to underwriters.
I have expertise at handling claims brought against directors & officers in both the public and private sectors, associations and local government authorities throughout Queensland. I have considerable experience in conducting negotiations through mediation and other "out of court" dispute resolution processes.
Awards & Recognition
Best Lawyers (Australia)
Insurance (2018-2021 ed.)
Professional Malpractice Litigation (2020-2021 ed.)
Doyle's Guide (Queensland)
Professional Indemnity – Recommended (2015-2019)
Public & Occupier Liability – Recommended (2015)
I represent professionals in disputes involving allegations of negligence causing damage in both the "traditional" fields – such as architects, engineers, lawyers and financial advisers – as well as the "new" professions, such as migration agents, technology companies, and alternative therapists.
I hold a Bachelor of Laws and a Bachelor of Commerce from the University of Queensland. I was admitted as a solicitor in Queensland in 1998 and qualified as a solicitor of England and Wales in 2003.
I am a member of the Queensland Law Society Inc.