VCard
Clayton Payne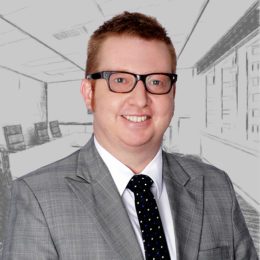 Phone: +61 7 3231 8879
Email: cpayne@thymac.com.au
I am the lead solicitor in Thynne + Macartney's Employment & Industrial Relations team and have over 10 years' experience specialising in employment issues, workplace relations, and workplace health and safety.
I work with employers and businesses to navigate through the sometimes uncertain terrain of workplace matters including workplace disputes, the creation of industrial instruments, unlawful discrimination and sexual harassment claims, workplace health and safety matters, as well as assisting with policy development and training.
I believe that an organisation's most valuable resource is its workforce, and I work with employers to solve problems that can arise within it.
I have provided legal advice to employers in a number of industries including:
Mining and resources
Construction and engineering
Manufacturing
Professional services
Insurance
Transport
Recruitment and on-hire
Agriculture
I hold a Diploma in Law from Legal Practitioners' Admission Board (LPAB – University of Sydney) and am admitted as a legal practitioner in the Supreme Courts of Queensland and New South Wales, and the High Court of Australia.
I am a member of the Industrial Relations Society of Queensland. I was endorsed as a Recommended Brisbane Employment Lawyer in Doyle's Guide 2015.
An employee engages in abusive and threatening behaviour warranting their...

In the modern age when people spend more and more...

Is reinstatement a real possibility for a worker who has...