VCard
John Moore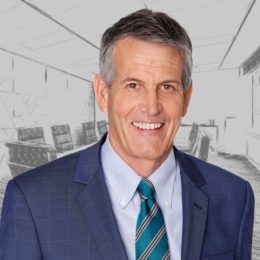 Phone: +61 7 3231 8860
Email: jmoore@thymac.com.au
I developed the Professional Risk Group at Thynne + Macartney over 30 years ago and believe that my team's in-depth understanding of relationships assists in avoiding misunderstandings that may ultimately have a commercial impact.
I have a long history of specialist practice in the area of professional negligence and defence of professionals of various disciplines and in relation to a wide variety of claims from very large and complex matters to smaller cases. I have been involved in many complex litigated cases and appeals and some very significant high value claims and disputes in a variety of jurisdictions.
As a result of this experience, I always look for the best way forward. Where possible, I aim to resolve matters according to the true merits of the claim and where possible, guide the process away from the pitfalls of protracted litigation. If my team can resolve pre-litigation, we do.
My areas of specialisation include:
Professional Risks
Directors and Officers liability
Employment Practices Liability
Association Liability
Policy advisory and indemnity advices
Special Issues, Litigation and Advice
Risk Management, project, retainer and construction agreement review
Disciplinary and CMC proceedings and investigations
Complex commercial litigation in all jurisdictions, including overseas in Singapore, Thailand, Columbo, Papa New Guinea and other Pacific regions with claim values up to AUD$300m and US$200m
Commercial construction
Government negotiations including the introduction of legislation
Professional independent directorships
Dispute resolution and mediations of all types.
John is currently Chairman of a national and international specialist professional indemnity brokerage and underwriting company, IBL Limited. He is also Managing Trustee of the Mayne Estate Trust, which is the largest benefactor to the Medical School at the University of Queensland.
Awards & Recognition
Best Lawyers (Australia)
Insurance (2013-2021 ed.)
Professional Malpractice Litigation (2010-2021 ed.)
Doyle's Guide (Queensland)
Professional Indemnity – Leading (2015-2016, 2018-2019)
Professional Indemnity – Recommended (2017)
In successfully defending these claims, my team has enabled many people to resume their professional lives. My team has successfully defended architects, engineers, quantity surveyors, accountants, valuers and real estate agents, solicitors, barristers, brokers, insurance agents, travel agents, directors and officers, associations, international computer integrators, customs agents, migration agents, veterinarians, agricultural claims, marine surveyors and numerous other professional agencies and vocations.