VCard
Karen Gaston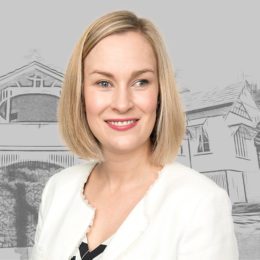 Phone: +61 7 3231 8835
Email: kgaston@thymac.com.au
I head Thynne + Macartney's Private Clients team and have over 10 years experience in succession law. I specialised in estate litigation for a number of years but more recently I have extended my practice to estate administration and estate planning.
I have considerable experience with applications to the QCAT and the Supreme Court relating to Enduring Powers of Attorney as well as guiding carers through the often sensitive and challenging issues relating to the appointment of guardians and administrators for persons without capacity. I also have significant skills and training in alternative dispute resolution including mediation and collaborative law.
I am regularly invited to speak at professional development seminars and conferences conducted by the Queensland Law Society and Lexis Nexis. I like to share the professional knowledge I've accumulated in my pro bono activities including lecturing QUT's legal practice students on succession matters and contributing to the Caxton Legal Centre's Queensland Law Handbook.
I believe that every client's circumstances are unique, therefore I draw on my team's experience and expertise to find the best course that fits the client's objectives.
Karen was recommended by Doyle's List as a:
Leading Wills & Estates Litigation Lawyer – Queensland, 2016 and 2017; and
Leading Wills, Estates & Succession Planning Lawyer – Queensland, 2017 .
She was also named by Best Lawyers Australia in 2017 and 2018 for:
Trusts and Estates: and
Wealth Management / Succession Planning Practice.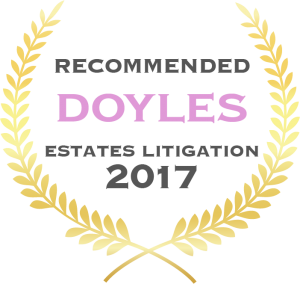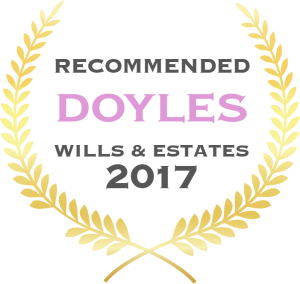 My clients include:
individuals and couples with simple asset structures and family circumstances
individuals and couples with complex asset structures and/or complex family circumstances
business owners
professionals
primary producers
elderly clients requiring assistance in the management of their affairs
relatives of persons who have lost the capacity to manage their own affairs
attorneys acting under enduring powers of attorney
executors and trustees of deceased estates
beneficiaries of deceased estates
claimants and defendants in estate litigation matters
litigation guardians for persons under a legal disability, including infants and persons with disabilities
lawyers and accountants seeking specialist advice on complex wills and estates issues
I am a Queensland Law Society Accredited Specialist in Succession Law and won the Highest Achiever award (jointly with another practitioner).
I hold a Bachelor of Laws, Bachelor of Arts (Journalism) and Masters in Law all from the Queensland University of Technology. I have undertaken the Bond University Mediators Course, the University of Technology, Sydney Collaborative Law Course and the Queensland Collaborative Law's training course.
I was admitted as a solicitor of the Supreme Court of Queensland on 2 February 2004, after undertaking articles of clerkship at Thynne + Macartnery.
Before undertaking my Articles, I served as an associate to Judge O'Sullivan in the District Court.
I am a member of the Society of Trust and Estate Practitioners (STEP) and Queensland Collaborative Law.
Effective from 7 September 2016, the Commissioner for Taxation has...