VCard
Peter Mills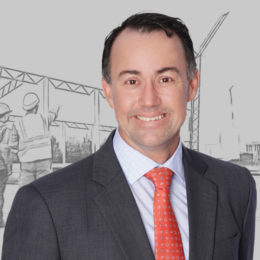 Phone: +61 7 3231 8810
Email: pmills@thymac.com.au
My clients benefit from my expertise on the Personal Property Securities (PPS) Act and how it operates with other laws, both in Australia and overseas. I am regularly retained to advise on compliance and enforcement under the PPS, and to advise creditors and liquidators of insolvent companies.
I provide effective advice in a clear, concise and cost-efficient manner. Examples of the type of work I undertake for my clients includes my ability to:
Review and draft bailment, terms of trade, finance agreements, GSA's and other security agreements
Create documented and electronic procedures and registration protocols for banks, financiers and trade creditors
Provide training to clients and their staff on efficient PPS compliance and enforcement specific to their business
Negotiate disputes and enforce rights without the need to use the courts
Advise clients on possible new products and economic opportunities based on how the PPS applies differently to various businesses and transactions.
Personal Property Securities
Examples of some of my recent engagements include:
Lead Australian lawyer acting for the South Korean controller of the Hanjin Shipping Co. (previously the eigth largest shipping company in the world at the time), ensuring the delivery of a multi-million dollar cargo to Australian customers after the shipping company became insolvent
Regularly providing training courses and education to other law firms and SME's as to the PPS
Lead lawyer for an agribusiness growers' organisation in the seizure of unpaid goods (in both Australia and overseas) worth over $700K to ensure the organisation obtained priority over the goods and other assets when the buyer went into liquidation
Lead lawyer for ASX listed vehicle and parts supplier in recovery of $750,000 consignment stock in Western Australia in which all of the debt owed and stock was recovered
Lead lawyer for SME vehicle hire business on recovery of mine site motor vehicles (worth circa $800,000) plus outstanding hire and expenses, and negotiating a new contract with the new mine operator, despite lack of any PPS registrations by the client
Lead lawyer for the liquidator appointed to a building company, recovering $150,000 in cash from former employees in a 2 week period
Acting as an expert witness in Singapore court proceedings, as to the relevant Papua New Guinea (PNG) law relating to the multi-million dollar theft of petroleum products in PNG
Acting in Family Court proceedings for another law firm, recovering in full their debt (circa $80,000) and all legal costs by use of the PPS
Acting for creditors in the insolvency of a construction company, and recovering assets and payment in priority to other creditors, by using the PPS.
Recent articles see:  https://www.linkedin.com/in/ezipps/
My clients include financiers, trade creditors, banks, insolvency appointees (liquidators, voluntary administrators and receivers, both local and overseas), other law firms, SME's, ASX listed motor vehicle dealerships, and subsidiaries of multi-national and publicity listed companies.
I hold a Bachelor of Laws obtained from Queensland University of Technology, am admitted to practice law in PNG, am a member of the Queensland Law Society Banking & Finance Committee, the PPS Registrar's User Forum and a working group of the UK Government's Secured Transaction (PPS) Project.
The new Whistleblower and Duty to Report laws in Australia...

Peter Mills, Thynne + Macartney's PPS Specialist, and lawyer, Riley...

Recently we published an article entitled "PPS Act – better...