VCard
Ruth Wang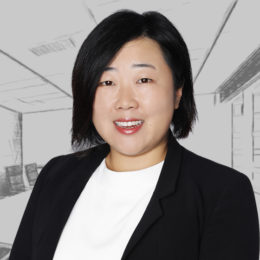 Phone: +61 7 3231 8757
Email: rwang@thymac.com.au
I have been practising exclusively in the field of migration law since 2012.
Apart from being a solicitor, I am also a registered migration agent (MARA: 1461116) who is committed to providing quality migration and legal advice.
With my years of experience, I have developed and acquired an in-depth knowledge of migration laws and policies and am able to provide prompt and accurate advice to an extremely high standard on migration matters across a range of visas, including:
business visas
employer sponsored visas (acting for the employer and employee)
distinguished talent visas
independent migration visas
spouse visas
parent visas
other family visas
student visas
In addition, I act for clients in respect of visa appeals.
As a Migration Institute of Australia (MIA) member, I practice according to the MIA Code of Ethics, Practice and Conduct, which is designed to maintain the highest standard of professionalism across the migration industry.
I maintain my knowledge of migration laws and policies through ongoing CPD programs with the MIA as well as presenting seminars on migration laws and policies on a regular basis.
Additionally, I can also speak and write fluently in Chinese. I understand that the migration process can be very complicated if not successful as I migrated to Australia from China.
Having been through the migration process myself, I know what prospective migrants have to go through and know how it feels to start a new life in a foreign country.  This helps me to understand my clients better.
I am professional, organised, motivated and dedicated to my specialisation in migration law. My goal is to help people who want to migrate to Australia.
Bachelor of Law – North University of China
Juris Doctor – Bond University
Professional Legal Training – QUT
Member  – Queensland Law Society
Member – Migration Institute of Australia