VCard
Ruth Wang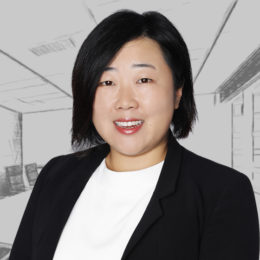 Phone: +61 7 3231 8757
Email: rwang@thymac.com.au
I am committed to helping international clients, primarily Asian clients, with their commercial and personal legal issues in Australia. My background and experience provide me with unique insights in and a deep understanding of my clients' circumstances and issues.
Fluent in speaking and writing in Mandarin with an understanding of Cantonese, I use my language skills to work directly with clients to liaise and connect them with experienced lawyers at Thynne + Macartney based on their needs and desired outcome.
Migration
With an in-depth knowledge of the migration laws and policies, I provide prompt and accurate advice to an extremely high standard on migration matters across a range of visas, including:
business and investor visas
employer sponsored visas (acting for the employer and employee)
distinguished talent visas
independent migration visas
spouse visas
parent visas
other family visas
student visas
I also assist clients with:
visa appeals
visa renewals
ministerial intervention
Apart from being a solicitor, I am also a registered migration agent (MARA: 1461116) who is committed to providing high quality migration and legal advice.
As a Migration Institute of Australia (MIA) member, I practise according to the MIA Code of Ethics, Practice and Conduct, which is designed to maintain the highest standard of professionalism across the migration industry. I maintain my knowledge of migration laws and policies through ongoing CPD programs with the MIA as well as presenting seminars on migration laws and policies on a regular basis.
Having been through the migration process myself, I know the process can be very complicated. I also know what prospective migrants have to go through and how it feels to start a new life in a foreign country. This helps me to understand my clients better.
Family law
Commencing family law matters is often emotional and complex, and for migrant families there can be unexpected hurdles. Working with our family law team, I help families navigate the challenges to achieve the best possible outcome.
The family law issues I assist in include:
marriage, separation and divorce
parenting orders
binding financial agreements
child support
Foreign investment and litigation
I assist international clients with growing their investments in Australia. If needed, I am here to assist them to take the appropriate action to protect their interests and defend their rights.
I can assist with:
starting an Australian business
acquiring or selling interests in assets of Australian business
applying for Foreign Investment Review Board approval
acquiring or selling Australian real estate
providing legal advice on a diverse range of commercial contracts and agreements
dispute resolution
Bachelor of Law – North University of China
Juris Doctor – Bond University
Professional Legal Training – QUT
Member  – Queensland Law Society
Member – Migration Institute of Australia