VCard
Sandra Camilleri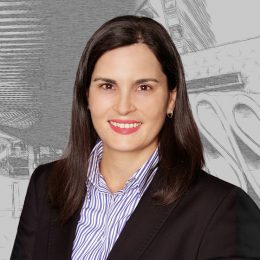 Phone: +61 7 3231 8806
Email: scamilleri@thymac.com.au
I believe in practical commercial solutions that give clients a better way forward for their business.
I am a Senior Associate in the Business Advisory and Dispute Resolution Group specialising in the areas of intellectual property and commercial litigation. I have experience in a range of legal areas relating to intellectual property, including registration of trade marks and designs, trade mark and design enforcement, copyright protection and licensing of intellectual property rights. I have acted for many Australian and overseas clients in relation to their trade mark portfolios.
In the area of commercial litigation, I have experience acting in contractual, competition and consumer law (formerly trade practices) matters, guarantee actions and company disputes. I also have experience in banking and finance litigation and insolvency.
I have extensive experience in the Federal Court of Australia and Supreme Court of Queensland. I have also acted in a number of cross-jurisdictional matters in the Supreme Courts of Victoria, New South Wales and the Northern Territory.
I can offer clients a different perspective from my international experience having worked in London for a number of years, both in private practice and with an international corporation
I have acted for a range of clients, including small and medium sized enterprises, financiers, international corporations, liquidators, receivers and voluntary administrators.
Bachelor of Laws (Honours) and Bachelor of Arts.
By Sandra Camilleri, Senior Associate Use of drones The use of drones...