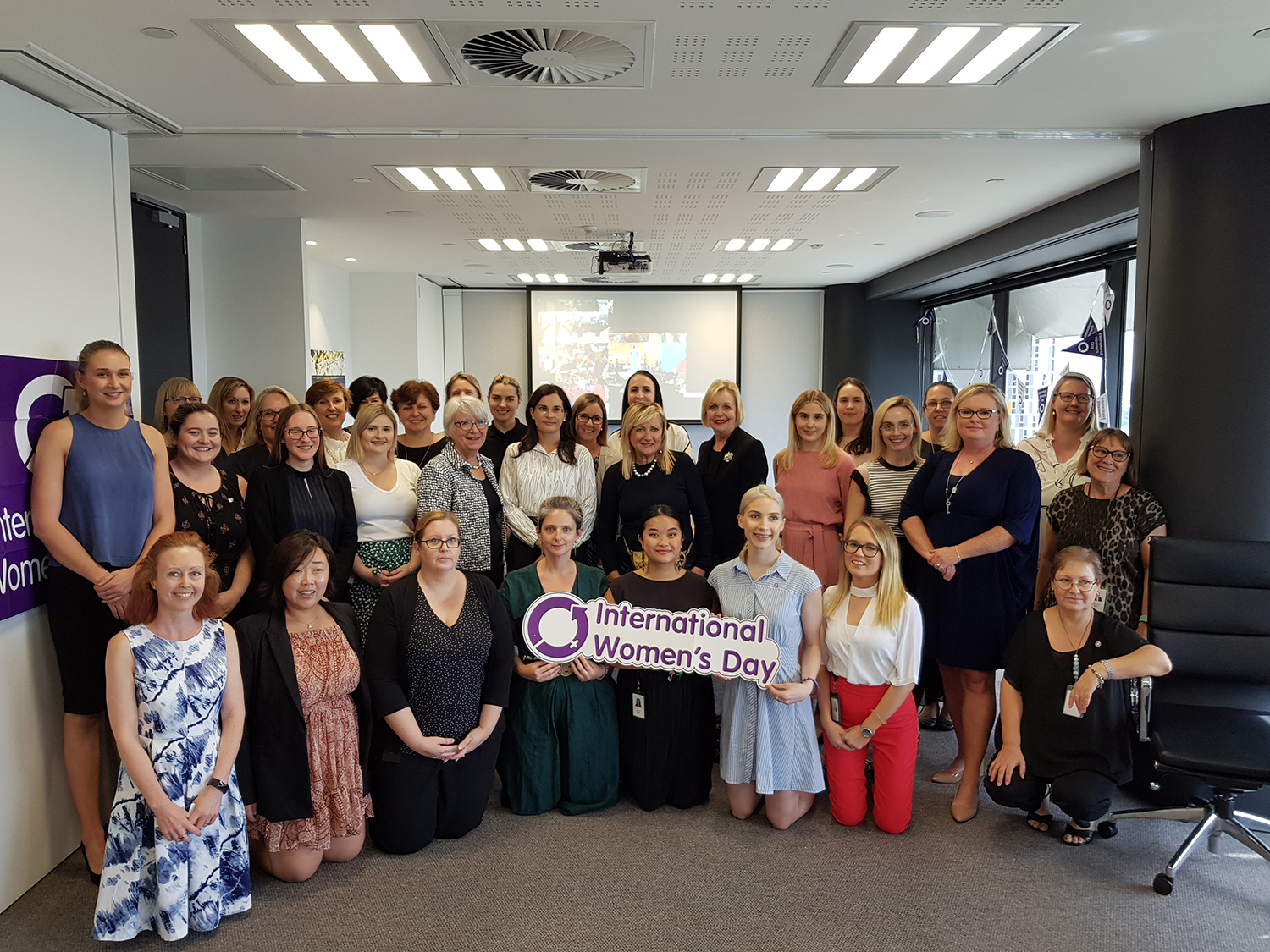 Thynne + Macartney celebrated International Women's Day (IWD) with a morning tea joined by very special guest Sarina Russo from the Sarina Russo Group today.
This year's theme for IWD is Each for Equal – an equal world is an enabled world, and Sarina's speech highlighted her philosophy that everyone is limited by their own imagination, which means everyone has an equal opportunity to reach the top.
From fired legal secretary to fired-up international entrepreneur, Sarina spoke about her career and how her experiences helped shape her into the highly successful woman she is today. She also expressed her strong beliefs on being accountable for what you say you'll do which is something the staff at Thynne + Macartney are passionate about and aspire to practice daily in our professional and personal lives.
For the past four decades, Sarina has promoted and provided opportunities for men and women alike to reach the top through education, employment and training.
Thank you, Sarina, for taking the time to tell us your story – it was a wild but inspiring one!
Gallery
---
About Thynne + Macartney
With a history of nearly 127 years, Thynne + Macartney is a proudly independent, commercially focused, Queensland-based law firm with strong boutique practices in Agribusiness, Maritime & Transport, Property and Insurance.
Proud of our history, excited by our future.
Thynne + Macartney, we're with you.
This information is intended to provide a general summary only and should not be relied on as a substitute for legal advice.