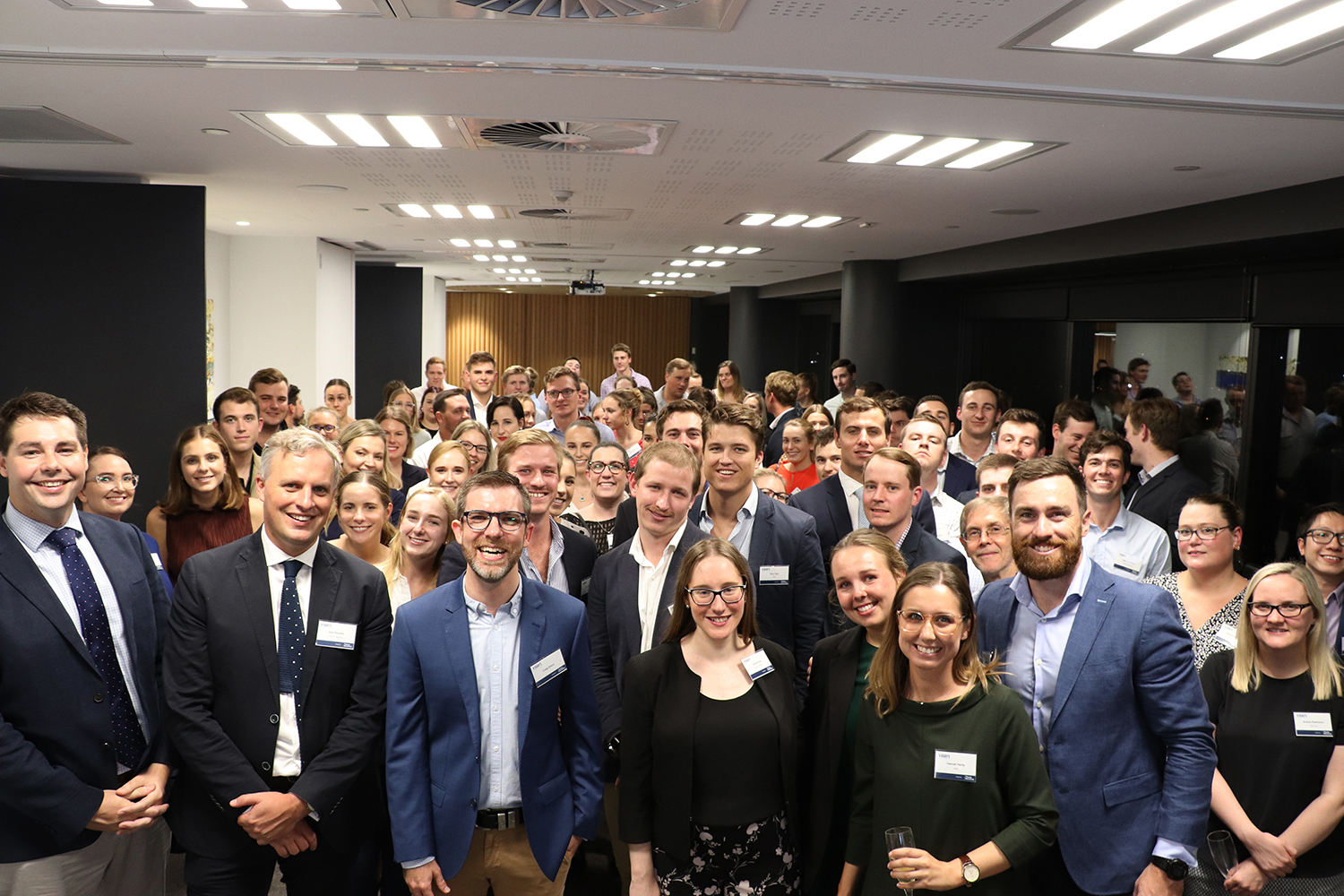 Thynne + Macartney hosted the Young Agribusiness Rural Network's (YARN) first event of 2020 last night featuring ABC Radio Host, Craig Zonca, as the keynote speaker.
It was a fantastic evening where emerging agribusiness professionals in the Brisbane community had the opportunity to network with one another and rub shoulders with industry leaders.
Not only were guests privy to the tales of what happens behind the scenes in radio and television, they heard inspiring stories from Craig as he spoke about the people and communities he has met throughout his career. From interviewing professional football players to cuddling koalas, and from 'making radio' from Queensland's remote cattle stations to Shanghai, Craig had an array of interesting experiences and stories to share.
Thank you, Craig, for joining us last night and for sharing your journey and experiences.
Gallery
---
About Thynne + Macartney
With a history of nearly 127 years, Thynne + Macartney is a proudly independent, commercially focused, Queensland-based law firm with strong boutique practices in Agribusiness, Maritime & Transport, Property and Insurance.
Proud of our history, excited by our future.
Thynne + Macartney, we're with you.
This information is intended to provide a general summary only and should not be relied on as a substitute for legal advice.