A draft 'Low Emissions Agriculture Roadmap 2022-32' (Roadmap) has been introduced by the Queensland Government and is promoted as a guide to help agribusinesses lower their emissions and take advantage of related opportunities across the economy.
The Roadmap sets out what the Government will invest in, investigate the feasibility of or raise awareness of. It then sets out some broad suggestions of what agribusinesses can do now to lower emissions.
In the background, there is increasing concern in the livestock industry about what the industry will ultimately be asked to do to account for methane emissions. Unfortunately, the Roadmap does not provide any clarity on this issue. The Roadmap indicates that the Government will support industry investment in the research, commercialisation and adoption of novel forages and dietary supplements that reduce methane production in the red meat and dairy industries and will support investigation into the feasibility and design of a carbon neutral certification accreditation scheme for the livestock industry. The Roadmap then suggests that producers should start to introduce methane reduction stock feeds and supplements when commercially available.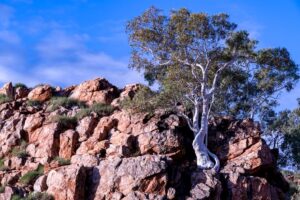 As we continue to see consumer expectations for sustainably grown food and fibre increase, the suggestion of greater collaboration between government and industry is certainly a step in the right direction. However, the Roadmap has some way to go before it can provide agricultural industries with any comfort about the everchanging expectations on the industry to reduce greenhouse gas emissions and increase carbon capture in the landscape.
The draft Roadmap is now with the Minister for consideration after the feedback period was completed in August this year. A copy of the draft can be obtained from the Queensland Government's website.
This information is intended to provide a general summary only and should not be relied on as a substitute for legal advice.
---
About the Author