This is a reminder that as of 5 April 2022, all newly appointed directors are to apply for a Director Identification Number (Director ID) prior to appointment.
If you are an existing director of a company appointed before 31 October 2021, you have until 30 November 2022 to apply for Director ID.
If you were appointed between 30 November 2021 and 4 April 2022, you were required to submit your application within 28 days of appointment.
For step-by-step instructions on how to apply for a Director ID visit the Australian Business Registry Services website.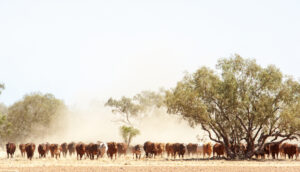 The Australian Securities and Investments Commission (ASIC) is tasked with the responsibility of enforcing the Director ID program. A failure to comply with the new Director ID requirements imposes a maximum penalty of 60 penalty units (or $13,320 at the current penalty rate of $222 per unit) and one year's imprisonment. Non-compliance could lead to the issue of infringement notices and possible prosecution.
This information is intended to provide a general summary only and should not be relied on as a substitute for legal advice.
---
About the Author
Nadine Hay
Agribusiness