Best Lawyers Australia has recognised fourteen Thynne + Macartney lawyers across 18 practice groups in its 2024 edition.
Two of our partners have also been recognised as Lawyer of the Year across three categories:
Michael Fisher, Partner, Maritime + Transport
Lawyer of the Year – Shipping and Maritime Law
Lawyer of the Year – Transportation Law
Alex Ramsey, Partner, Agribusiness
Lawyer of the Year – Agriculture and Rural Affairs
Michael's recognition comes after he and his team acted in some of the largest maritime related matters in Australia in 2022. Michael was the 2021 edition Lawyer of the Year for Shipping and Maritime law and Thynne + Macartney Partner Matthew Hockaday was the 2022 edition Lawyer of the Year for Shipping and Maritime Law.
Thynne + Macartney's Agribusiness team are market leaders in Queensland, New South Wales and the Northern Territory who act for over 1,200 family and corporate agriculture businesses.
In recent years, Alex has acted in some of Australia's largest rural property transactions and advised on the day-to-day operations for businesses located in the most remote parts of Australia.
Alex's involvement with the Queensland Law Society's Water and Agribusiness Committee demonstrates his contribution to the legal profession and his colleagues, who have recognised him with this award.
Several of our lawyers are marking significant anniversaries since first being recognised in Best Lawyers Australia:
15-year anniversary: John Moore
10-year and over anniversary: Michael Fisher and Peter Jolly
5-year and over anniversary: Aaron Webb, Ashleigh Poole, Marc Maskell, Mark Boge, Matthew Hockaday, Nichola Di Muzio, Sue Maxwell and Tim Quirk.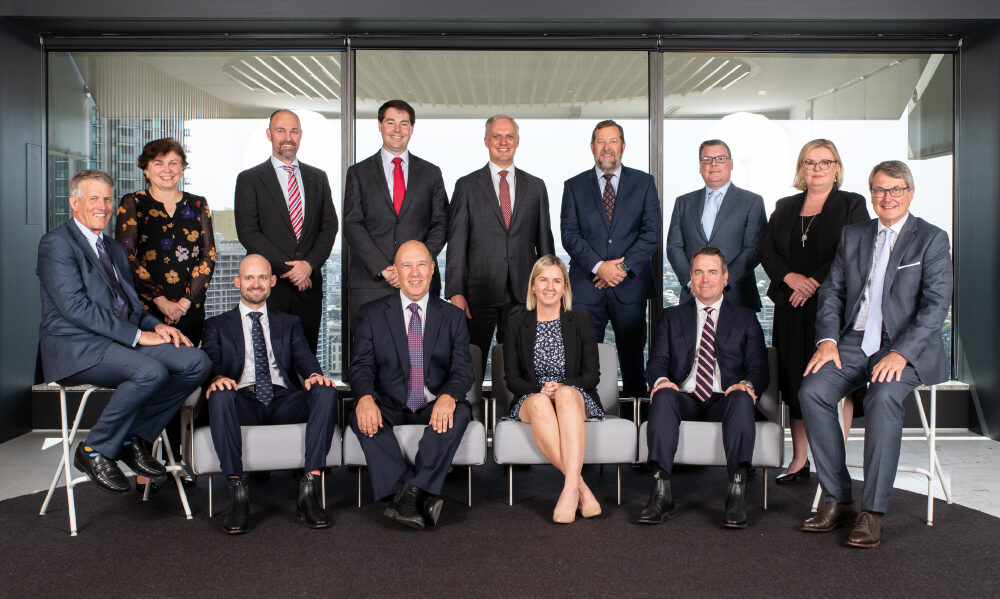 Top Row (L-R): Nichola Di Muzio, Aaron Webb, Ari McCamley, Alex Ramsey, Matthew Hockaday, Marc Maskell, Sue Maxwell
Bottom Row (L-R): John Moore, David Fisher, Michael Fisher, Ashleigh Poole, Tim Quirk, Peter Jolly
Not Pictured: Mark Boge
Below is a full list our Thynne Macartney's recognised lawyers and their Best Lawyers listed specialties:
Leasing Law
Real Property Law

Agriculture and Rural Affairs

Agriculture and Rural Affairs

Wealth Management / Succession Planning Practice

Insurance Law
Professional Malpractice Litigation

Insurance Law
Professional Malpractice Litigation

Alternative Dispute Resolution
Insolvency and Reorganization Law
Litigation

Insurance Law
Shipping and Maritime Law
Transportation Law

Insurance Law
Shipping and Maritime Law
Transportation Law

Family Law
Family Law Mediation

Commercial Law
Corporate Law

Land Use and Zoning Law
Planning and Environmental Law