In 2017, Industrial Manslaughter laws commenced in Queensland in response to the Dreamworld incident as well as the deaths of two workers at Eagle Farm racecourse who were struck by toppling concrete slabs. The laws appear in the Work Health and Safety Act 2011 (Qld), Electrical Safety Act 2002 (Qld) and the Safety in Recreational Water Activities Act 2011 (Qld).
All other jurisdictions except Tasmania have also introduced or already had in place industrial manslaughter laws.
What is industrial manslaughter?
Under the industrial manslaughter laws, it is an offence for a person conducting a business or undertaking (PCBU), or a senior officer, to negligently cause the death of a worker. The offence applies if:
a worker dies, or is injured and later dies, in the course of carrying out work for the business or undertaking (including during a work break); and
the PCBU's, or senior officer's, conduct causes the death of the worker (ie the action or inaction of the PCBU, or senior officer, substantially contributes to the death); and
the PCBU, or senior officer, is negligent about causing the death of the worker (ie the person's action or inaction departs so far from the standard of care required).
The laws are designed to capture the highest levels of management, on the basis that those individuals have the ability to impact safety management and culture at the workplace.
A senior officer means:
For a corporation – an executive officer (i.e. a person who takes part in the corporation's management) or
Otherwise – the holder of an executive position who makes or takes part in making decisions affecting all or a substantial part of the PCBU's functions.
Individuals may also be prosecuted for lesser offences, based on their involvement.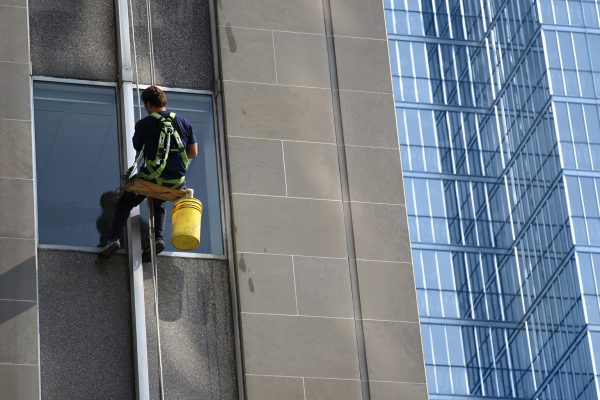 Significant penalties
A person conducting a business or undertaking, or a senior officer, who commits industrial manslaughter may be sentenced to up to 20 years' imprisonment. A body corporate may be liable for a fine of up to $10 million.
Cases indicate strict approach adopted
In 2020, a wrecking business and two directors were prosecuted under the new laws. A worker died after being crushed by a reversing forklift. The forklift driver did not hold the required high-risk licence and the directors admitted that there were no safety systems in place. The judge said:
"The gravity of the offending and the moral culpability of each defendant is high…[The directors] were reckless as to the risk to workers and members of the public who had access to the workplace."
The business was charged with industrial manslaughter, and following a guilty plea, was fined $3 million. Both directors were charged with reckless conduct. They entered early guilty pleas and were sentenced to 10 months' imprisonment (suspended).
Further amendments
Additional amendments have been made to resources legislation following serious fatalities in the mining and resource sector. These laws commenced on 1 July 2020 and are encapsulated in the Mineral and Energy Resources and Other Legislation Amendment Act 2020 (Qld)1
Company executives and senior officers face a maximum of 20 years in jail for reckless or gross negligence in workers' deaths in the course of carrying out works in mines. Companies face up to $13.3 million in fines per death.
How we can help
Please let us know if you would you like help to:
understand your safety obligations, whether as a business or individual director; and
identify risks and implement appropriate safety control measures.
1 Mineral and Energy Resources and Other Legislation Amendment Act 2020 (Qld)
This information is intended to provide a general summary only and should not be relied on as a substitute for legal advice.
---
About the Author