The theft of personal information concerning 9.8 million Optus customers and a similar number of Medibank customers highlights the likelihood that at least some details identifying each Australian is accessible to criminals.
To mitigate the risks of falling victim to identity theft or a hacking incident online, the following measures are recommended:
Attend and ensure people with access to your electronic information systems regular cyber security training (online options are available).
Use multi-factor authentication on all online accounts where offered.
When bank account details are received via email, always call the recipient on a verified telephone number to verify that the email hasn't been intercepted and changed by a criminal.
If an email is received requesting funds or personal information which purports to be from a government agency or a bank, always call the entity before responding. Similarly for phone calls, call the entity back via their published telephone number to confirm it is in fact that entity.
Check that emails are in fact from the purported sender and never click on links in an email from an unknown source.
Maintain up-to-date security software on all connected devices
Never store passwords or pin numbers in electronic files unless that file is securely encrypted.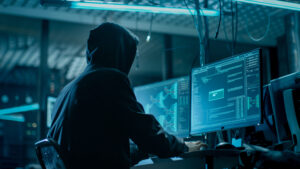 This information is intended to provide a general summary only and should not be relied on as a substitute for legal advice.
---
About the Author
Phoebe Wright
Lawyer – Agribusiness