The Federal Government's 2022 budget announcement revealed funding will be set aside to conduct water entitlement buy-backs from irrigators in the Murray-Darling Basin.
The action is a last-ditch attempt to reach the 2024 target enshrined in legislation eight years ago to return 450 gigalitres of water to the environment. At this stage, 2.6 gigalitres has been achieved. The total figure set aside to fund the buybacks has been withheld due to "commercial sensitivities" and a desire to avoid distorting the water market.
Buyback schemes have remained unpopular in rural communities for triggering rises in the price of water entitlements while local economies declined. When the Government commenced water buy-backs in 2008, an open tender process was adopted whereby farmers could elect to sell their water rights to the Government at market price which led to anomalies in the trade of water between private water holders.
In 2015, following a drop in participation in the tender process and rural communities voicing their displeasure at the impact of water buybacks on their regions, the Commonwealth commenced pursing closed negotiations directly with irrigators with some limited-tender processes remaining.
This time around, given less than 0.55% of the water buyback target has been met, the Commonwealth is likely to adopt a more robust approach to the buybacks which will again muddy the market forces within the water market.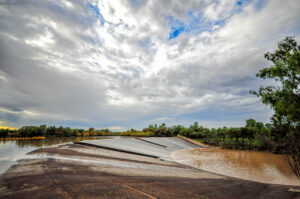 This information is intended to provide a general summary only and should not be relied on as a substitute for legal advice.
---
About the Author
Phoebe Wright
Lawyer – Agribusiness