About Greg
Greg practises exclusively in construction law and has advised clients in the building and construction industry for nearly 20 years.
His clients include top tier builders, developers, subcontractors, government regulators, liquidators and individuals.
Experienced in advising on both 'front' and 'back end' building and construction matters, Greg gives in-depth advice based on knowledge of the construction industry, as well as the capability to understand the needs of each client and develop tailored strategies and solutions for their unique situation.
Greg believes in providing each client with realistic and comprehensible advice and options.
Qualifications
Admitted as a solicitor to the Supreme Court of Queensland in March 2002
Memberships & Appointments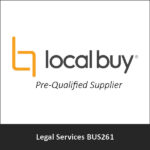 Relevant Experience
Acting on behalf of subcontractors in relation to the liquidations of Walter Construction Group Limited and Walton Construction Pty Ltd, to recover funds for work undertaken.
Acting for the former director of a significant privately-owned construction company to successfully overturn the decision of the Queensland Building and Construction Commission that they were an excluded individual.
Acting on behalf of subcontractors in relation to significant public infrastructure works project to advise in relation to potential liability for the installation of defective products specified by the head contract and supplied by a third party.
Acting on behalf of a builder in successfully overturning a decision of an adjudicator under the Building and Construction Industry Payments Act on jurisdictional grounds.
Successfully recovered in full outstanding payments for an electrical contractor for work undertaken on behalf of a tier one builder.
Drafting bespoke contracts on behalf of large national contractor for the construction of a residential high-rise towers.
Acting on behalf of building contractor in proceeding before the Queensland Civil and Administrative Tribunal in overturn.