VCard
Michael Fisher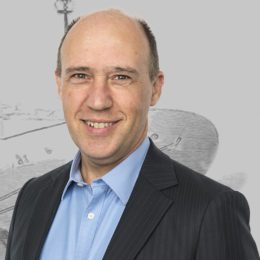 Phone: +61 7 3231 8857
Email: mfisher@thymac.com.au
I have over 30 years' experience in providing legal services to the maritime and transport industries and their insurers. Our Maritime & Transport team has accumulated experience and expertise across generations of lawyers for over 100 years in the obscure area of law that is shipping and transport.
I manage all aspects of contentious and non-contentious maritime and transport law. My team provide clients with 'a safe pair of hands' – a skilled technical expertise and superior service that helps them secure timely and commercially minded solutions to a range of legal and non-legal issues.
My practice has an emphasis on maritime commercial issues such as contracts of carriage, shipbuilding and repair contracts, charterparties, vessel sale and purchase, towage contracts and disputes arising out of the same. After my admission, I spent some time working in London advising on charterparties and charterparty arbitrations before returning to practice in Australia.
On the contentious side, I act for marine hull and liability insurers and other marine interests, and in that role I have represented shipowners in many of the highest profile Australian marine incidents in recent years, including the "Pacific Adventurer" and the "Shen Neng 1". I have successfully represented parties in a number of Australia's leading cases on maritime law issues such as the "La Pampa" (salvage), the "Koumala" (towage liability), and the "SA Fortius" (pilot liability).
I have acted in arbitration and litigation involving highly technical marine issues concerning cargo handling, wharves and cranes, berth and channel depths, siltation, signals, tugs, ship handling, movement and interaction, and have a good grasp of these matters (for a lawyer and non-mariner).
I am acutely aware of the potential for legal issues to impact on the reputation of organisations. I bring first-hand experience in media-intense situations, having acted for high profile ship owners implicated in environmental disasters.
I believe that immediate response is critical to providing our clients with maximum control over the outcome. My team is on call to provide advice and assistance 24 hours a day, 7 days a week.
Awards & Recognition
Best Lawyers (Australia)
Insurance (2013-2021 ed.)

Insurance – Lawyer of the Year (2020 ed.)

Shipping & Maritime (2012-2021 ed.)

Shipping & Maritime – Lawyer of the Year (2021 ed.)

Transportation (2012-2021 ed.)

Transportation – Lawyer of the Year (2016 & 2019 ed.)
Chambers Asia-Pacific
Doyle's Guide (Australia)
Admiralty, Shipping & Maritime – Leading (2016, 2018-2020)
Admiralty, Shipping & Maritime – Preeminent (2017)
Admiralty, Shipping & Maritime – Recommended (2015)
The Legal 500 (Asia-Pacific, Australia)
Transport – Shipping (2015-2017)
Who's Who Legal
Shipping (Global) – Recommended (2020)
Shipping (National) – Recommended (2015, 2019)
I act for clients ranging from shipowners and charterers, ship managers and agents, transport companies, repairers and industry professionals. We are an appointed legal correspondent of members of the International Group of Protection and Indemnity Associations and on the panel of various marine and other insurers. I also act for hull and machinery underwriters and ship repairer's liability insurers.
I hold a Bachelor of Laws and a Bachelor of Arts from the University of Queensland and commenced articles of clerkship (working in maritime law) in 1990 before being admitted as a solicitor to the Supreme Court of Queensland and the High Court of Australia in 1992.
I am a member of the Maritime Law Association of Australia and New Zealand and am chair of the Queensland branch.
Determining whether a worker is an employee or contractor depends...

Historically award employees working hours have been regulated by the...

The Australian Government has moved to increase the maximum value...