VCard
Bill Loughnan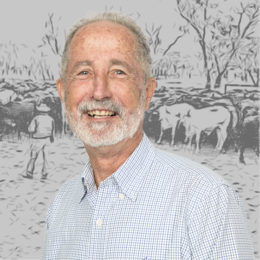 Phone: +61 7 3231 8839
Email: bloughnan@thymac.com.au
I believe in long-term commitment to my clients. If I can't help you, I'll find someone who can.
I lead an experienced team of agribusiness lawyers who are passionate about helping rural landholders attain their goals. For almost 40 years, I have made a career of breaking down barriers for farmers and graziers, and this has given me an understanding of the dynamics and nuances of rural and remote areas.
My team work tirelessly to share the knowledge they have gained with our clients and to provide them with the peace of mind that comes with knowing their interests are protected.  In an industry facing a challenging future, we provide insight that gives clients back control through a better understanding of their legal rights, responsibilities and opportunities.
I work on every aspect of a rural client's legal affairs including transactions involving multi-million dollar grazing and farming properties through to compensation arrangements for mining, coal seam gas and infrastructure projects.
Bill is a Senior Counsellor with the Queensland Law Society and was named in the 2015 – 2017 editions of Best Lawyers Australia in the practice area of Agriculture & Rural Affairs. Bill was also listed as "Pre-eminent" under Leading Agribusiness Lawyers – Queensland in the Doyle's List 2016 and 2017.
My team look after a wide range of farmers and graziers, from large corporations and foreign investors through to the more traditional family operators.
My commitment to the rural sector has been rewarded through long-standing and generational clients. Their requests for repeat representation are a testament to my team's determination to assist clients find a path through their challenges.
I hold a Bachelor of Laws from the University of Queensland and was admitted as a solicitor in 1977.
I am a member of the Queensland Law Society Inc., a foundation member of AgForce and a founding member / former Director of the Wetlands and Grasslands Foundation to preserve the Cromarty Wetlands near Townsville.
We are all aware of the ongoing debate in relation...

Having been a lawyer looking after farmers and graziers for...

Thynne + Macartney was pleased to once again author the latest...