I am frequently asked "what is the age when the kids can decide for themselves where they want to live?".
My answer usually starts with a reference to the parents making the decisions – not the children – but confirming that children's wishes can be relevant to working out when children spend time with each of their parents.
What the law says
The Family Law Act provides that the wishes of the children and their level of maturity can be taken into account when living arrangements are being made for children of separated parents.
Children do not make the decisions but their voices can be heard by a court, usually in the form of a family report where children are interviewed (by a qualified social worker or psychologist) and their thoughts and wishes are set out in a written report to the court.
The same reporting process can be undertaken where the parties do not have proceedings before the court, as an aid to parents negotiating an agreement about their children.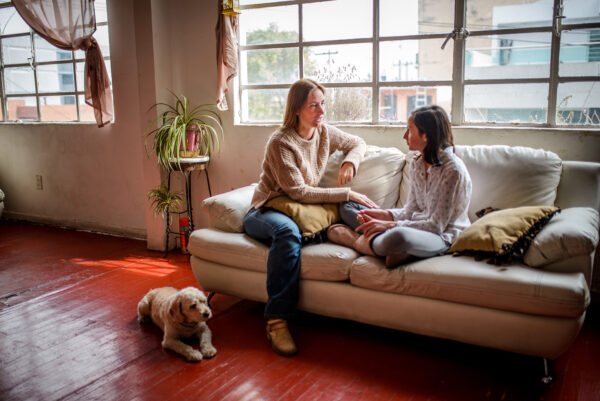 As children get older what happens?
It makes sense that greater weight is given to the wishes of older children than to the wishes of younger children.
Generally, depending on individual levels of maturity, children aged 10 and up can provide useful and reliable details about the time they wish to spend with their parents in the future.
Younger children may not have the ability to consider the consequences of any decision about where they wish to live. For example, a five-year-old may happily agree that they would like to live with a particular parent but not realise that might mean seeing the other parent less often. A younger child's wishes are more likely to be unrealistic or impractical, such as wanting to reside with a school friend or see both parents every day.
Children's wishes must be balanced with other factors such as:
any risks of harm,
the distance between the parents' respective homes,
the ability of parents to provide adequate care and accommodation,
the preference to keep siblings living together, and
the ability of parents to communicate effectively regarding decision-making.
After lengthy holiday periods in the care of the parent with whom they do not ordinarily reside, it is not uncommon for children to express a wish to change living arrangements. 
Children will often enjoy their school holiday time and settle into daily life with a parent they usually see less often. Comments such as  "I wish I could stay longer", "it's lots of fun living with you", or "[dad] or [mum] is always too busy to take us anywhere", might cause a parent to consider keeping their children with them at the end of any agreed holiday period but it is always better to speak with the other parent before taking any unilateral action.
Children also often lament that both parents are again busy and not always "fun" once the holidays are over and life returns to "normal" with daily routines.
At any time, one parent can ask the other to discuss changes to the children's arrangements and this could happen informally or via formal mediation.
Except in limited circumstances, mediation about children's arrangements is compulsory before either parent can commence court proceedings.
If you want to negotiate changes to existing arrangements or if you and your former partner cannot agree about arrangements for your children, contact us for advice about how to resolve your parenting dispute.
This information is intended to provide a general summary only and should not be relied on as a substitute for legal advice.
---
About the Author