From 1 January 2020, Margaret McNamara will be a Consultant in Thynne + Macartney's Wills + Estates group.
This continues Margaret's long and successful career at Thynne + Macartney where she has been a Partner since 2008. Prior to that, Margaret started her career at Biggs & Biggs in 1989 where she was a Partner for 13 years.
"I have thoroughly enjoyed my career and am proud of what I have achieved," said Margaret.
"My role as a Consultant means that I can continue to practice the law that I love, while giving me the flexibility to pursue my interests outside the law."
In her ongoing role as Consultant, Margaret will support and mentor Thynne + Macartney's leading Wills + Estates group, Karen Gaston, Ashleigh Poole, Penny Nicholls and Kathy McKinstry.
"We are extremely thankful to Margaret for her contribution during her years as a Partner at Thynne + Macartney," said Chairman of Partners Peter Jolly, "At Thynne + Macartney, retiring from the Partnership doesn't mean retiring from the firm – we are delighted that Margaret's new role allows her expertise and incredible wealth of experience to continue as an important part of our Wills + Estates group."
Throughout her career, Margaret has been independently recognised many times by Best Lawyers Australia and ranked as a Leading Lawyer in Doyle's Guide. She was the recipient of the 2016 Queensland Law Society Agnes McWhinney Award in recognition of her outstanding professional contribution to the legal profession and community.
Margaret is an accredited specialist in Succession Law and a former member of the Queensland Law Society Specialist Accreditation Board.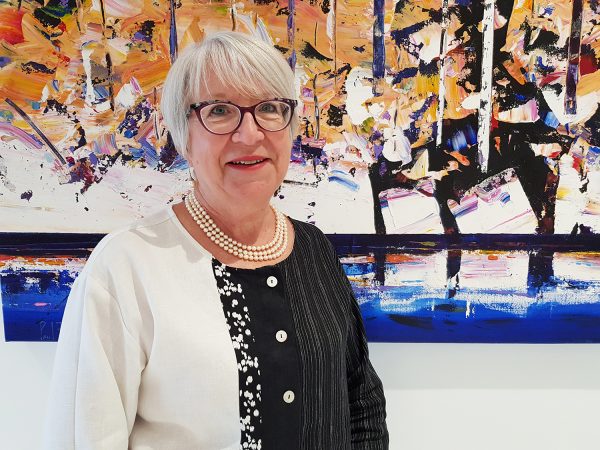 ---
About our Wills + Estates group
Planning for the future can be daunting but it is the best course of action to make sure you protect the interests of your loved ones. With more than 50 years' experience across Thynne + Macartney's Wills + Estates team, we understand that every client's circumstances are unique and will work with you to find the best options for securing your assets and your future wishes.
Thynne + Macartney is recognised by Doyle's Guide as a Leading Law Firm in Queensland for Wills, Estates & Succession Planning, as well as Wills & Estates Litigation. We are the only firm with three lawyers recognised in both categories and Karen, Ashleigh and Margaret are all specialists accredited by the Queensland Law Society in Succession Law.
Offering the choice of in person or an online service for your estate planning, when it is time to take care of the future of your loved ones, we're with you.