About Tony
A Senior Associate in the Planning + Environment group, Tony navigates the complexities of planning and environment law to help clients at all stages of their project.
With a background in property and commercial law, as well as planning and environment, Tony draws on this experience to find commercial solutions that help his clients achieve their project goals.
Tony has advised on matters including:
Disputes in the Planning Court, Environment Court and Land Court
All aspects of land development and land use
Heritage issues
Prosecutions and enforcement proceedings for development and environmental offences
Vegetation clearing and management.
He has appeared in the Planning and Environment Court, Magistrates Court and Land Court. Prior to working at Thynne + Macartney, Tony was a Judge's Associate in the Supreme Court of Queensland.
 Qualifications
Admitted as a solicitor in the Supreme Court of Queensland in July 2018
Bachelor of Laws – Queensland University of Technology
Memberships & Appointments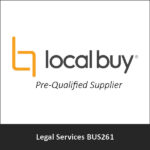 Relevant Experience
Working with Thynne + Macartney's leading Planning and Environment group, Tony has advised and acted on behalf of various local government authorities, as well as developers, religious organisations and private sector clients in relation to:
all forms of development from residential to larger commercial and industrial development;
enforcement and declaratory proceedings;
prosecutions and dispute resolution against individuals committing a development offence;
Planning and Environment Court matters involving:

a development application for a childcare centre, advising on issues relating to economic need, stormwater and flooding, town planning, noise, traffic engineering and visual amenity;
a development application for a hard rock quarry with a concrete batching plant, advising on issues relating to economic need, visual amenity, water quality and storm water, noise and air quality, good quality agricultural land, quarry management and control issues;
a development application for a multi-storey car park, advising on issues in relation to town planning and environmental issues, flooding and water quality, traffic engineering, design, amenity and land use;

the compulsory acquisition and compensation of assets by the state and local government agencies; and
heritage issues including heritage listed buildings; and
a development application for a petrol station; and
commercial tenancies advising on issues relating to ecology, traffic engineering, stormwater and flooding, koala habitat trees and environmental offset payments.