VCard
Damian Riggall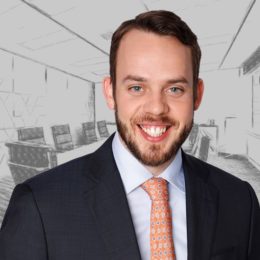 Phone: +61 7 3231 8737
Email: driggall@thymac.com.au
I specialise in professional indemnity and insurance litigation.
I believe in developing strategies to facilitate the fair and expeditious resolution of disputes. Over my four years in this area, I have gained the understanding that claims against professionals can strongly impact their reputation and livelihood, and so I am focused on guiding professionals through the intricacies of litigation so that they may resume their busy practices.
I also act in employment practices claims, including claims for unfair dismissal, adverse action remedy, and other workplace disputes, as well as providing advice and representation for professionals in disciplinary actions and matters involving their professional registration.
I have experience in "out of court" alternative dispute resolution, including mediation, and also provide specialist policy advice to professional indemnity underwriters.
I represent professionals in disputes involving allegations of negligence arising in the course of their provision of professional services, including architects, engineers, solicitors, barristers, residential caretakers, real estate agents, and financial advisers.
I also act for registered health practitioners (doctors, nurses, physiotherapists, psychologists, chiropractors, and naturopaths) with respect to disciplinary inquiries conducted by the Office of the Health Ombudsman and AHPRA, as well as for professionals involved in the construction industry, including building inspectors, in compliance investigations brought by the Queensland Building and Construction Commission.
I hold a Bachelor of Laws (Hons) and a Bachelor of Business (Human Resources) from the Queensland University of Technology.
I am a member of the Queensland Law Society.