VCard
Marc Maskell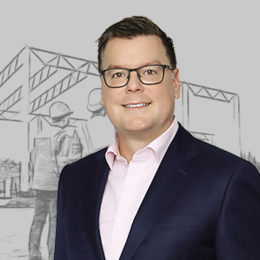 Phone: +61 7 3231 8829
Email: mmaskell@thymac.com.au
I believe in my team delivering for our clients – money, protection from claims brought against them and breathing space to enable structured and controlled outcomes. We achieve this by up-front strategic planning, risk mitigation, leveraging and, where necessary, litigation.
I head the Dispute Resolution + Insolvency team. I have over 14 years experience in general dispute resolution and insolvency in Brisbane, after previously working in-house for a European bank. I specialise in helping SMEs, graziers, developers, contractors, banks and insolvency practitioners.
Construction + Infrastructure
I act for principals, developers and contractors in the industrial / mining services, commercial, retail, education, aged care and residential sectors.
My team delivers targeted advice to achieve every stage of project delivery – including: (a) pre-project structuring, asset management and risk advice; (b) statutory compliance including QBCC licensing and prosecution advice; (c) project procurement strategy and tender bundles;  (d) interlocking and multi-tiered construction contracts and designer retainers (utilising industry standard conditions and bespoke terms);  (e) stage certification and security advice; and  (f) dispute resolution or litigation relating to defective work, payment claims, time / programming / sequencing and certification disputes and debt recovery.
We undertake work across Queensland, New South Wales, Victoria and Western Australia utilising all Court, tribunal and arbitral jurisdictions, and statutory debt / security regimes under the Security for Payments legislation and the Subcontractor's Charges Act (Q).
Dispute Resolution + Insolvency
I am a specialist in dispute resolution, debt recovery and insolvency, acting for business, for lenders and for insolvency practitioners.
My team brings and defends Court and Tribunal actions in all Australian jurisdictions. We are experienced in all aspects of ADR, including domestic and international arbitrations, as well as statutory recovery processes.
For insolvency practitioners and their appointors, we attend to – pre-appointment advice and security reviews, appointment and indemnity documents, PPSR advice, voidable transaction and debt recovery proceedings, public examinations, creditors meetings, adjudication of proofs and general advice. We have bespoke expertise acting for appointees in the Construction + Infrastructure sector.
Awards & Recognition
Best Lawyers (Australia)
Alternative Dispute Resolution (2019-2021 ed.)
Insolvency & Reorganisation (2019-2021 ed.)
Litigation (2018-2021 ed.)
My clients are property developers, owners and body corporates, Churches and not-for-profit organisations, principals and contractors in construction and mining services, SMEs, graziers, banks and insolvency practitioners.
I hold a Bachelor of Laws and a Bachelor of Arts plus a Graduate Diploma in Legal Practice.
If your business is distressed from drought, bushfires or Coronavirus...