VCard
Michael Mayes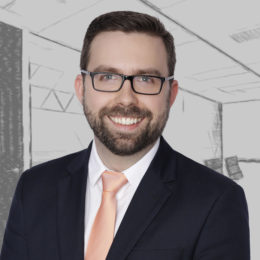 Phone: +61 7 3231 8710
Email: mmayes@thymac.com.au
I am a Partner in the Banking and Finance Group, with over nine years' experience in advising banks, financial institutions and private lenders across a range of transactional banking and finance matters.
My broad range of finance experience encompasses corporate and institutional banking, business banking and retail banking, as well as several niche sectors such as religious and charitable organisations, childcare and health, liquor and gaming and management and letting rights. I have extensive transactional banking knowledge supplemented by experience in recovery, realisation and insolvency matters.
I also have expertise in construction and development finance and have acted on behalf of receivers, mortgagees and other secured creditors enforcing and realising secured property.
I believe in developing and maintaining strong client relationships and providing accurate and timely advice to achieve practical commercial solutions.
Awards & Recognition
Lawyers Weekly – Australian Law Awards
Property Team of the Year – Finalist (2020)
I hold a Bachelor of Laws (Hons) from the University of Queensland and a Bachelor of Commerce from the University of Queensland. I was admitted as a solicitor of the Supreme Court of Queensland in September 2009. I am a member of the Banking and Financial Services Law Association and the Queensland Law Society.
Background In the recent case of Sentinel Citilink Pty Ltd v...