Update: Australia's SPC mandates COVID-19 vaccination
Food production company SPC recently announced that it will be mandatory for all workers and visitors to worksites to be vaccinated by November this year. It said the move is necessary to 'protect food supply'. It will provide paid vaccination leave to workers, and will consider exceptions on a case by case basis.
Currently, only workers in certain high-risk industries (such as health services and hotel quarantine) are required to be vaccinated, under various Public Health Orders issued primarily at State-level. The Federal Government has indicated that it does not propose to introduce a mandatory vaccination policy in Australia, but will instead leave that decision up to individual businesses.
While employers have a duty to manage safety risks to workers, so far, most employers have only encouraged vaccination.  SPC will be the first employer outside identified high-risk industries to mandate vaccination. The decision is yet to be tested, and its legality will depend on whether the requirement to be vaccinated is lawful and reasonable in the circumstances. What is reasonable will depend on various factors, including the likelihood of infection, contact with vulnerable persons, impact on the business, and alternative measures that could be adopted.
Individual businesses should seek advice on their particular circumstances and legal risk.
In some limited circumstances, employers may require employees to be vaccinated.
There are various public health orders in place mandating vaccination of certain high-risk workers, such as those working in health services, hotel quarantine and transportation services. The directions have been issued at a State level, although the Federal Cabinet announced in June that vaccination would be mandatory for residential aged care workers later this year. Otherwise, there are no laws specifically enabling employers to mandate vaccination, and the Australian Government's position is that vaccination is voluntary.
That said, employers can give employees directions that are lawful and reasonable.
This depends on the circumstances of the business and the individual employee. Consideration should be given to:
Whether any applicable enterprise agreement, award or employment contract says anything about vaccination.
The requirements of the employee's role including:

whether there is exposure to people with an increased risk of infection (eg border control workers); and
proximity to vulnerable people and whether social distancing is possible (eg health care workers); and
any legitimate reasons for refusing vaccination (eg on medical grounds), which may also trigger protections under discrimination laws.
Employers should seek advice if they are considering mandating vaccination or they operate in a high risk environment (eg meat processing or health care).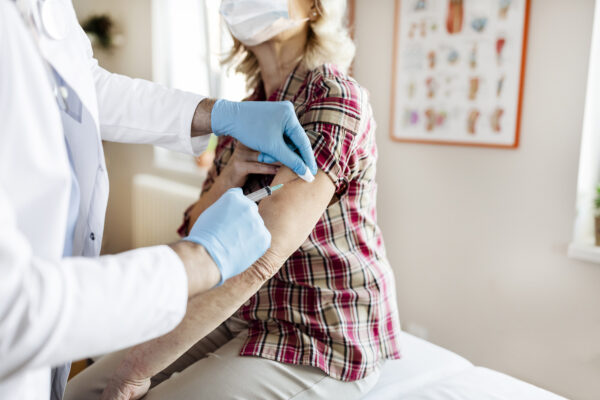 Duty under work health and safety laws
Employers have a duty to minimise the risk of exposure to COVID-19 at work and must take reasonably practicable measures to manage that risk.
Safe Work Australia has issued guidance indicating that employers do not necessarily need to mandate vaccination to manage the risk.
There are various other control measures that should already be in place (eg social distancing, regular cleaning etc).
Employers should conduct ongoing risk assessments and reconsider appropriate control measures, particularly as outbreaks occur and public health advice evolves.
If you have any questions, or would like any advice about vaccination, or complying with work health and safety duties, please get in touch.
Seeking advice
We recommend you seek advice about your particular circumstances where:
Your employees are exposed to people with an increased risk of infection (eg border control workers);
Your employees work in close proximity to vulnerable people or where social distancing is not possible (eg health care workers);
You would like assistance in conducting a safe work assessment or identifying appropriate control measures; or
You would like specific advice on reasons for refusing vaccination.
---
About our Employment group
Your workforce is the heart of your business and we work hard to provide solutions, not just answers.
With in-depth experience covering the full range of workplace-related issues, Thynne + Macartney advises employers across a broad range of industries and provides expert representation in disputes.
Whatever your employment requirements – we're with you.

About Emily
Emily has more than 10 years' experience and leads Thynne +Macartney's Employment team. She is a workplace relations specialist, and her practice covers the full range of employment, industrial relations and safety issues.
Working closely with employers to achieve their objectives while managing risks, Emily helps employers to navigate issues at all stages of the employment life-cycle, from recruitment, to conduct and performance, and termination.
She advises on day to day matters as well as business decisions and strategy.
This information is intended to provide a general summary only and should not be relied on as a substitute for legal advice.
---
About the Author