On 2 September 2022 Thynne + Macartney achieved judgment for a property developer in the Supreme Court, confirming the developer's right to terminate off-the-plan land contracts for a proposed 35 lot residential development in Queensland.
Purchasers of the residential lots challenged the validity of the developer's notices of termination and applied to keep their contracts on foot by way of a vendor and purchaser summons pursuant to section 70 of the Property Law Act 1974 (Qld).
The sale contracts each contained a reasonably common special condition entitling the developer to terminate if the local government "imposes any condition" which the developer is "unwilling to comply with". The developer put on evidence that it was unwilling to comply with a local council requirement to pay around $300,000 in infrastructure charges.
The purchasers argued the special condition could not be used by the developer to terminate its sale contracts if the condition the developer was "unwilling to comply with" was known before the contracts were formed. They argued the developer always knew the infrastructure charges would be payable because they were shown in the council's development approval and infrastructure agreement with the developer. Because of that, the purchasers argued the developer could not some 6-12 months later decide it was "unwilling to comply with" the requirement to pay the charges and use that as a reason to terminate the sale contracts. There was no suggestion the charges were extraordinary.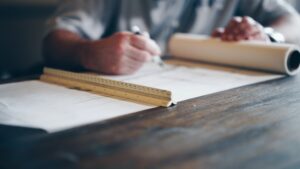 The Supreme Court of Queensland found:
The requirement to pay the infrastructure charges was a condition as contemplated by the special condition;
For a range of reasons, the developer honestly formed the opinion it was unwilling to pay the quoted infrastructure charges;
It did not matter that the developer became unwilling sometime after it knew the charges would be imposed; and
Accordingly, the developer had properly terminated the contracts. The buyers were entitled to a refund of their deposits, but nothing more.
Key takeaways
This case demonstrates there are avenues for developers to validly terminate land contracts. The termination clause relied upon is fairly commonplace in off-the-plan contracts of this type. However, the complexity of each contract and relevant circumstances can vary from case to case. Before taking any step to terminate a contract, legal advice should be sought.
The full decision can be accessed here.