VCard
Danielle Sibenaler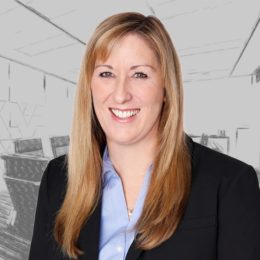 Phone: +61 7 3231 8879
Email: dsibenaler@thymac.com.au
With over 16 years' legal experience, I practise exclusively in town planning and environment law and have a broad range of experience working with both local government and developer clients.
In addition to providing advice regarding all aspects of town planning and environment law, I have extensive experience in town planning and environment law, dispute resolution and litigation.
Prior to practising law, I worked as a local government town planner for more than a decade. This experience provided me with first-hand experience and knowledge of the challenges clients may face, as well as the ability to find practical solutions to be implemented within the planning and environment industry.
Relevant experience
Planning and Environment Court litigation and appeals in respect of development applications, infrastructure charges notice, enforcement notices and refusal of extensions to a relevant period or permissible change.
Planning and Environment Court originating proceedings, including permissible changes to court orders, lapsed development approvals and statutory non-compliance.
Town planning, environmental and local government advice generally, including advice in respect of the repealed Local Government Act 1936, Local Government (Planning and Environment) Act 1990, the Integrated Planning Act 1997 and the current Sustainable Planning Act 2009.
Advice in respect of historical development rights and entitlements.
Land Court proceedings, acquisition and compensation generally.
Town planning due diligence and review of development approvals and conditions.
Enforcement and prosecutions for development offences, including pursuant to the Sustainable Planning Act 2009 andBuilding Act 1975.
Advice in respect of town planning schemes, regional plans and other planning documents.
Draft planning schemes and local laws, review of drafts schemes, policies and local laws prepared by others, review and preparation of submissions to draft documents during public notification.
Development application advice and management generally.
Vegetation clearing and advice in respect of the Vegetation Management Act 1999.
Pre-1946 and pre-1911 demolitions and appeals (Brisbane).
Infrastructure, including drafting infrastructure agreements.
Advice in respect of matters arising under the Environmental Protection Act 1994.
Bachelor of Laws, University of Queensland, Brisbane (1999)
Master of Laws, University of Queensland, Brisbane (2003)
Graduate Diploma in Urban and Regional Planning, University of New England (2001)
Solicitor, High Court of Australia (2005)
Solicitor, Supreme Court of Queensland (2005)