VCard
Paul Wong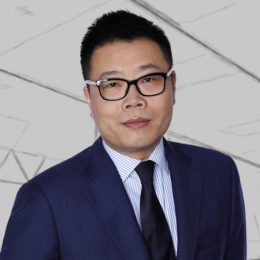 Phone: +61 7 3231 8811
Email: pwong@thymac.com.au
With over 20 years of experience in financial services, insolvency and commercial law, I deliver technical expertise with pragmatic commercial solutions to the finance, investment and not-for-profit sector.
Experienced in acting for banks and other financial institutions, I assist these clients in a variety of lending transactions, including syndicated loans, funding social infrastructure such as hospitals, aged care facilities, universities and schools, project finance, asset finance, corporate finance, rural finance as well as specialised lending such as financing superannuation funds and management and letting rights. I also act for borrowers in lending transactions.
Assisting clients in relation to financial services, I advise on and apply for Australian Financial Services Licences and Australian Credit Licences. I am also an external compliance member of a registered managed investment scheme.
Apart from providing advice on financial services, I can assist in corporate acquisitions and advise on fundraising arrangements and other commercial arrangements. I also assist corporate recovery clients to realise distressed assets.
My expertise further extends to property transactions including property acquisitions and leasing.
Awards & Recognition
Lawyers Weekly – Australian Law Awards
Property Team of the Year – Finalist (2020)
I currently act for a large Australian bank and a diverse range of other financial institutions, companies, insolvency practitioners and numerous charitable organisations. I also have a particular interest in property and corporate law.
Bachelor of Laws – UQ
Member – Banking & Financial Services Law Association
Member – Queensland Law Society
The Australian government has introduced a suite of new legislative...

Coronavirus has been a significant issue causing emerging stress across...