VCard
Peter Jolly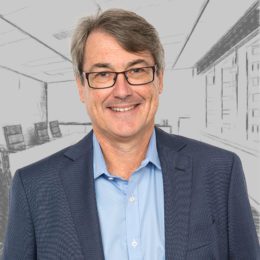 Phone: +61 7 3231 8831
Email: pjolly@thymac.com.au
As joint head of our Business Advisory and Dispute Resolution Group, I have over 30 years experience guiding my clients through the often complex maze of commercial and corporate law.
I specialise in the sale and acquisition of companies and businesses, but regardless of their size, my clients' legal needs are often similar: corporate governance, contracts and agreements, business structures, compliance, sales and acquisitions, and franchising among others. I advise and help clients navigate around potential risks and help them plan in reaching their objectives in an efficient, cost-effective way.
I believe in partnering with my clients to achieve strategic and commercially effective outcomes.
Accreditation
Peter is a Queensland Law Society Accredited Specialist in Business Law and sits on the Queensland Law Society's Specialist Accreditation Board.
Appointments
Peter has been appointed as a Senior Counsellor for the Queensland Law Society.
Awards & Recognition
Best Lawyers (Australia)
Commercial (2013-2021 ed.)
Corporate (2018-2021 ed.)
Doyle's Guide (Queensland)
Commercial – Recommended (2018)
Lawyer's Weekly – Australian Law Awards
Partner of the Year, Commercial – Finalist (2016-2018)
Property Team of the Year – Finalist (2020)
My clients range from public companies to small and medium business, and can be found in the education, energy and infrastructure supply, retail, investment and real estate, outsourcing, construction, metals, transport, research and multi-media industries.
I hold a Bachelor of Laws and a Bachelor of Commerce from the University of Queensland and was admitted as a solicitor in 1985.
I am a member of the Australian Institute of Company Directors and the Queensland Law Society Inc.