VCard
Sue Maxwell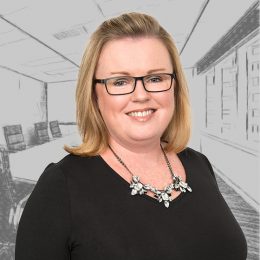 Phone: +61 7 3231 8889
Email: smaxwell@thymac.com.au
I am a partner in the Business Advisory Group and also head the property group with my colleague, Aaron Webb. I have 20 years experience specialising in commercial law and property development.
I help my clients with all of their property needs, with a focus on residential, commercial and industrial strata and freehold development projects. I believe in viewing my clients' property development projects through a commercial lens to assist my clients find strategic and effective results for their business goals. My understanding of the commercial and legal aspects of a development ensures my clients deliver their projects in a timely and effective manner.
I assist developers find their way through the myriad of regulatory challenges pertaining to the acquisition of development sites, negotiating with surveyors, town planners and body corporate managers during the development stage, preparing off-the-plan contracts and disclosure statements, and through to the sale of the developed lots and management rights.
In the commercial sphere, I work with clients to explore the best way forward toward their business goals. My commercial experience includes acting in business acquisitions and sales, preparing business sale agreements, conducting due diligence enquiries and liaising with financiers. I also advise clients in restructuring their businesses, and provide advice on GST and stamp duty implications in a wide variety of matters.
Appointments
Sue has been appointed as a member of the Urban Development Institute of Australia's (UDIA) Queensland Property Law and Community Management Committee.
Awards & Recognition
Best Lawyers (Australia)
Commercial (2019-2021 ed.)
Lawyers Weekly – Australian Law Awards
Property Team of the Year – Finalist (2017, 2020)
I currently act for Queensland based and interstate property developers, investors, property owners and financiers; commercial tenants and landlords (including large national retailers) and public companies listed on the ASX. I also regularly present at property industry seminars.
I hold a Bachelor of Laws and a Bachelor of Business (Accounting) from the Queensland University of Technology.