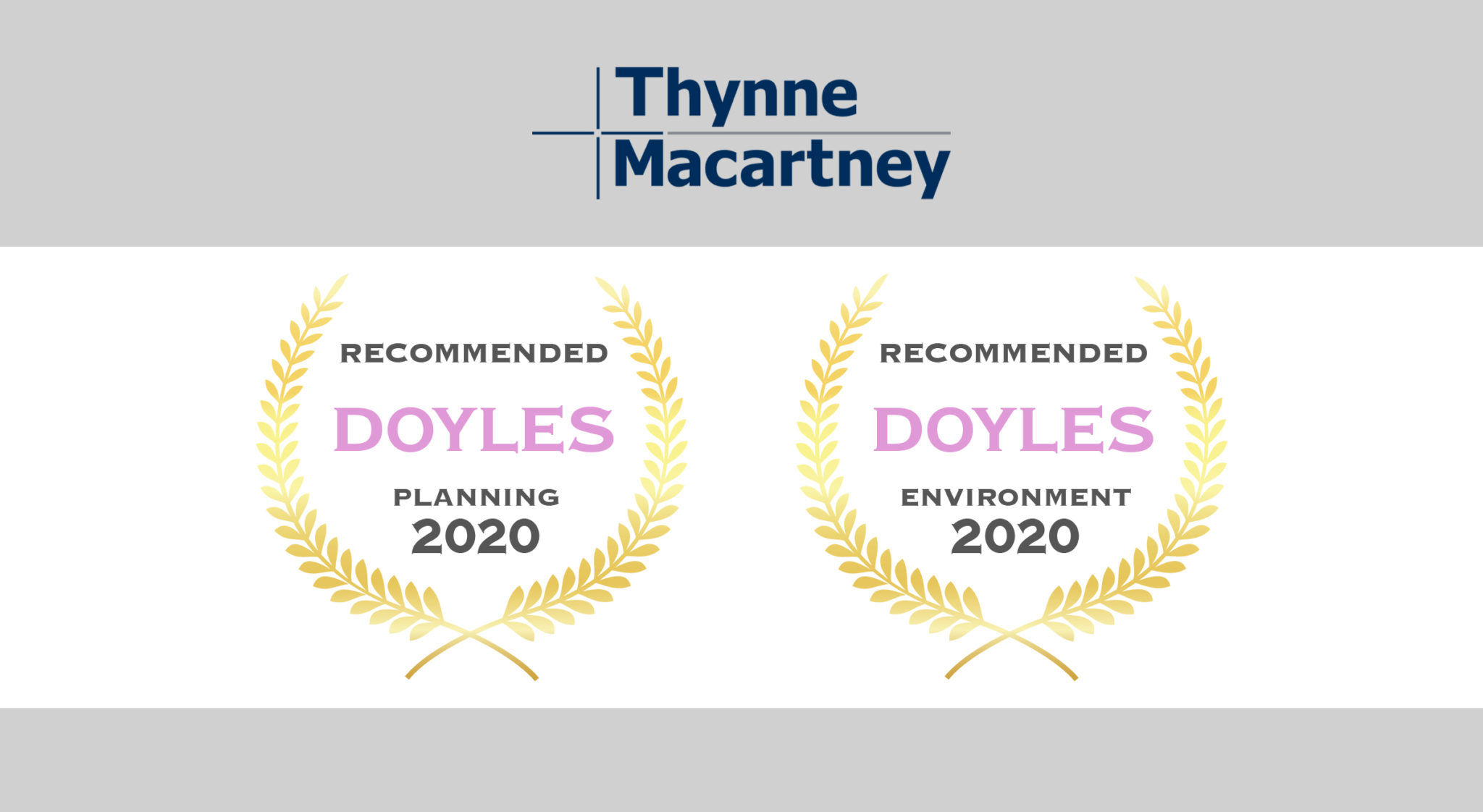 Thynne + Macartney's Planning + Environment team has again been recognized for their expertise in Doyle's Guide to Queensland's Leading Planning & Development firms.
Tim Quirk, who established and leads the team, has been recognized for his expertise for the fifth consecutive year.
With clients across Queensland, Tim and the group lawyers practise in all aspects of planning and environmental law and help individuals, property developers, landowners, infrastructure providers, local government authorities and agribusiness clients find a pathway through the complexities of the law and regulations at each level of government.
The team recently welcomed Danielle Sibenalar, an experienced planning + environment lawyer who also has 10 years' experience as a town planner, adding a new dimension to the team's service offering to clients. Danielle joins Tim, Thomas McKeown, Tony Calligeros and Katie Wagner.
Congratulations to all of the team!
---
About our Planning + Environment group
Thynne + Macartney advises clients on all aspects of planning and environment law throughout Queensland. Working with clients across the State, we help clients identify potential issues and find a pathway through the complexities of the law and regulations at a Federal, State and local level.
We advise on land development, lawfulness of land use, vegetation clearing and management, environmental management and compliance, infrastructure planning and charging, local and state planning instruments and coastal development.
Click here to learn more.
About Thynne + Macartney
With a history of 127 years, Thynne + Macartney is a proudly independent, commercially focused, Queensland-based law firm with strong boutique practices in Agribusiness, Maritime & Transport, Property and Insurance.
Proud of our history, excited by our future.
Thynne + Macartney, we're with you.
This information is intended to provide a general summary only and should not be relied on as a substitute for legal advice.