Thynne + Macartney, a commercial firm based in Queensland, has recently been recognised as leaders in their field in 2016 Best Lawyers International with eight of the firm's partners being listed under twelve areas of specialisation.
This adds to last year's achievements where over one third of partners were recognised.
"The firm has always focused on providing the highest level of expertise and we have achieved international recognition along the way," Bill Loughnan, Chairman of Partners said.
"At Thynne + Macartney, we measure ourselves on the satisfaction of our clients and giving clients back control of whatever situation they find themselves in. Receiving this recognition proves that boutique firms can offer a significant depth of specialisation to clients and that the best legal minds are not only found in large, national firms," Bill Loughnan, Chairman of Partners said.
Pictured are the partners listed by Best Lawyers International (L to R):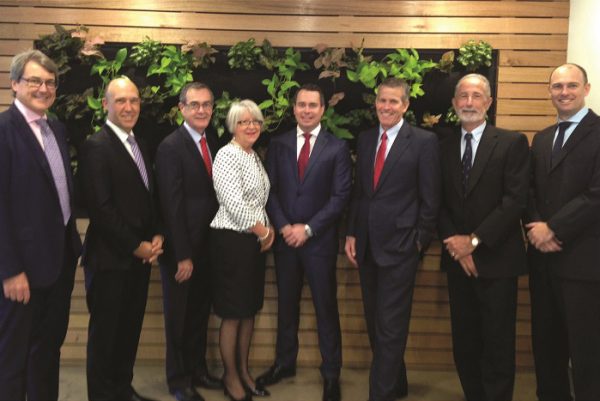 Peter Jolly for Commercial Law.
Michael Fisher for Transportation Law, Shipping & Maritime Law and Insurance Law.
Peter Kenny for Agriculture & Rural Affairs.
Margaret McNamara for Trusts & Estates.
Tim Quirk for Land Use & Zoning, and Planning & Environment.
John Moore for Insurance Law and Professional Malpractice Litigation.
Bill Loughnan for Agriculture & Rural Affairs.
Aaron Webb for Real Property Law.