The 2021 publication of Chambers Asia-Pacific has again recognised Thynne + Macartney as a leading law firm in Shipping.
According to the guide, Thynne + Macartney is "a greatly respected player for Queensland-centred shipping matters in general and for P&I-related issues in particular. Also noted for its coverage of cargo damage claims, chartering disputes and round-the-clock responsiveness on casualty issues." It also says, says "A client who maintains that 'Thynne & Macartney have many strengths, but their depth of knowledge in the maritime area sets them apart,' goes on to emphasise that 'they are excellent at crisis management and know how to manage the intricacies of dealing with challenging situations at short notice'."
Partners Michael Fisher and Matthew Hockaday have also been individually recognised as leading lawyers in Shipping.
As the only firm headquartered in Queensland recognised by Chambers for expertise in Shipping, Michael and Matthew are two of only four lawyers based in Brisbane recognised for their individual expertise.
Referring to Michael, the legal directory says that "Clients value him [Michael Fisher] as a source of especially 'insightful advice'."
About Matthew, it states "A client who has worked with him for a number of years report that his strengths exemplify those of the practice as a whole and that 'there are no weaknesses to be noted' while a fellow practitioner observes that 'you have to be on your toes all the time' when he is on the other side."
With offices in Brisbane and Cairns, and representatives in Darwin and Papua New Guinea, Thynne + Macartney's team are the go-to advisers for insurers and owners when incidents occur in Queensland, Northern Australia, Papua New Guinea, the South Western Pacific, Melanesia and Micronesia.
In the past 12 months, the team have advised on significant matters in East Timon, the Northern Territory, Papua New Guinea, the Solomon Islands, New Caledonia, French Polynesia and the Federated States of Micronesia. Significant matters they have worked on include the APL England container collapse and the Solomon Trader grounding incident in Honiara, Solomon Islands.
The expertise of Thynne + Macartney's shipping team is also recognised by:
Best Lawyers Australia – the 2021 edition recognised Michael as Australia's Lawyer of the Year for Shipping & Maritime Law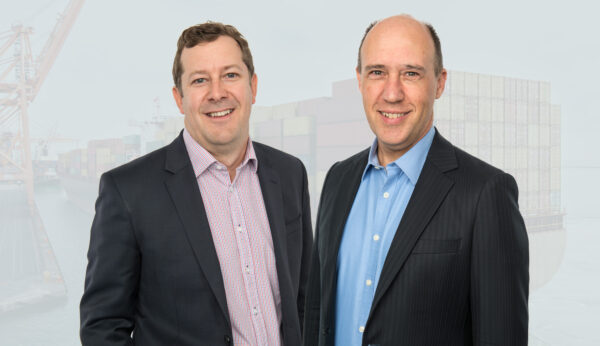 ---
About our Maritime + Transport group
Determined to give clients peace of mind, our experienced lawyers are available 24 hours a day, 7 days a week. We believe that an immediate response is critical to providing our clients with maximum control over the outcome.
Providing services to the maritime industry in Queensland, Northern Australia, Papua New Guinea, the South Western Pacific, Melanesia and Micronesia. Thynne + Macartney is headquartered in Brisbane with an office in Cairns.