Thynne + Macartney's lawyers rank in 2021 edition Best Lawyers Australia.
Sixteen of Thynne + Macartney's lawyers are recognised as top legal talent in Australia across nineteen practice areas in the 2021 edition of Best Lawyers Australia.
This year on year increase in the number of lawyers recognised for their expertise, as well as the number of practice areas ranked, has demonstrated that Thynne + Macartney is a firm that continues to adapt, evolve and lead in the Queensland market.
"Thynne + Macartney is a law firm with a proud 127 year history but we are firmly focused on the future," says Chairman of Partners Peter Jolly, "It is an honour to receive this recognition for our partners and lawyers but our focus is always on our clients and helping them succeed and grow. This is particularly important in the current challenging times and we are continuing to support clients by providing the legal expertise and support they need, while also helping others in our community."
Best Lawyers Australia now recognises 71% of Thynne + Macartney's partners as leaders in their areas, including all six Queensland Law Society Accredited Specialists.
Congratulations to Michael Fisher who is Australia's Lawyer of the Year for Shipping & Maritime Law.
Congratulations also to all sixteen of our partners and lawyers recognised, including those ranking for the first time in a specific practice area:
The 2021 edition marks the 10-year anniversary for Michael Fisher and 5-year anniversary for Tim Quirk and Aaron Webb since each lawyer was first recognised by Best Lawyers Australia.
Inclusion in Best Lawyers Australia is based entirely on peer-review which is designed to capture, as accurately as possible, the consensus opinion of leading lawyers about the professional abilities of their colleagues within the same geographical area and legal practice area.
Pictured below, in March and prior to social distancing, Thynne + Macartney lawyers recognised in Best Lawyers' 2021 edition.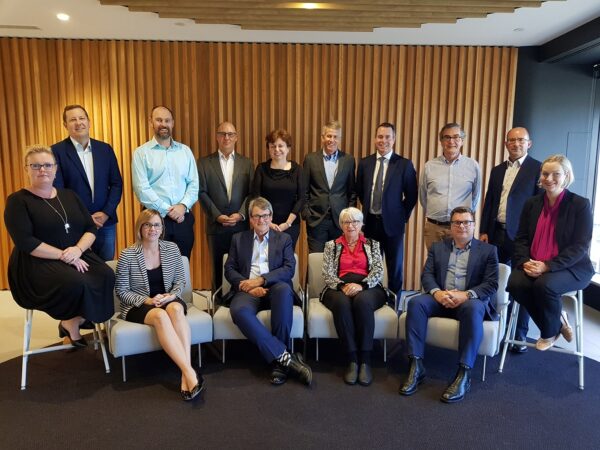 Top row (left to right): 
Bottom row (left to right):
Not pictured: